I got an order in from a friend a little while ago that was a bit out of the ordinary. I often make medieval dresses for both women and men, but not very often do I get to make a fighting dress.
The purpose of the dress is to secure mobility while fighting with swords, as for training and shows.
The basic pattern is that of Herjolfnes dating from around 14th and 15th century (depending on item) - but to make sure no excess fabric will get in her way we fitted it to her. Dating it to around 1450-1500 which is the period of her medieval association. Hidden stitches is made on machine but everything besides that is hand sown (which is actually a lot of handsowing!
).
Here a link to a simple linedrawing of the pattern:
http://www.aarhus-middelalder.dk/uploads/images/artikler/herjolfnes/39bagside.jpg
http://www.aarhus-middelalder.dk/uploads/images/artikler/herjolfnes/39forside.jpg
We used a painting as source for the slits. When I find the link I'll post it here. But right now I seem to have lost it!
Undergarment
I made this undergarment back in the fall for her. FYI there is 64 lacingholes on this garment all sown by hand (and I still love making them - how insane it that
)
Here from the side:
And the front - showing a bit of the width (approx. 360 cm = 142in):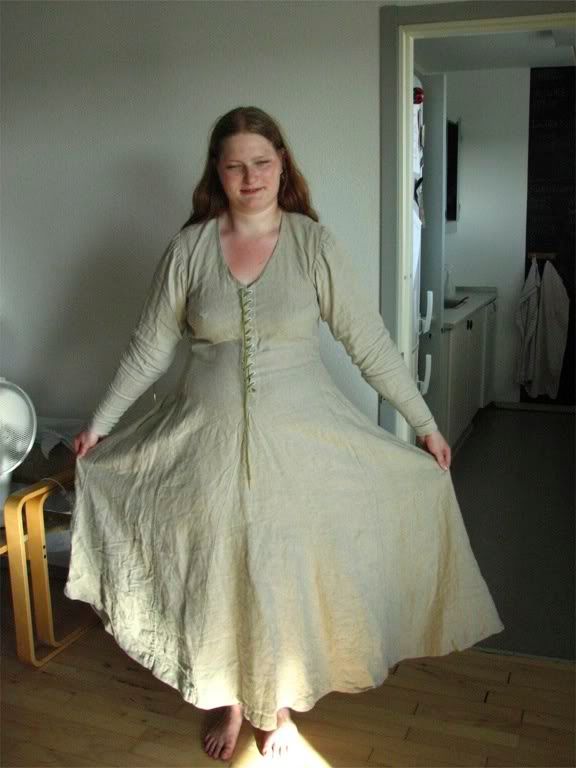 Closeup of sleeve and the lacing on the sleeve:
Fighting dress
Here is the actual fighting dress. What makes it a fighting dress is the slit on each side, making it possible to take a very large step or make a high kick. The width of this dress is smaller than the undergarment because it would otherwise be likely for it to get in the way of fighting.
From the side: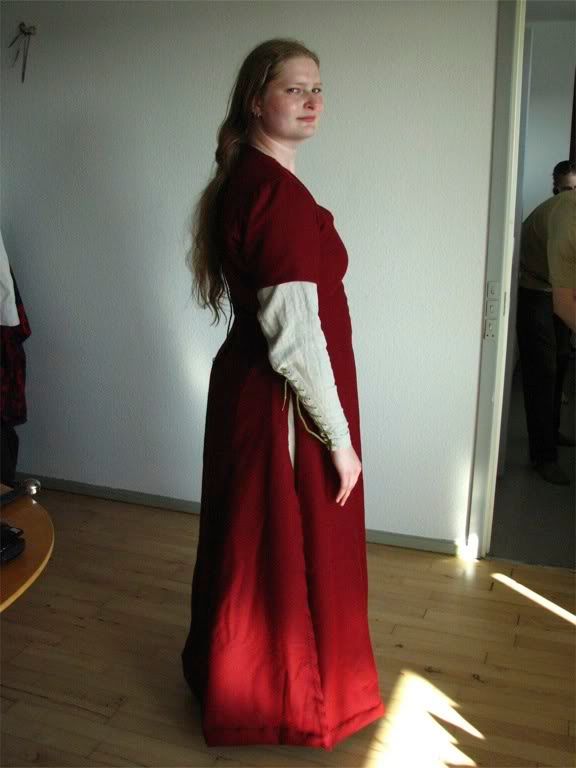 From the back: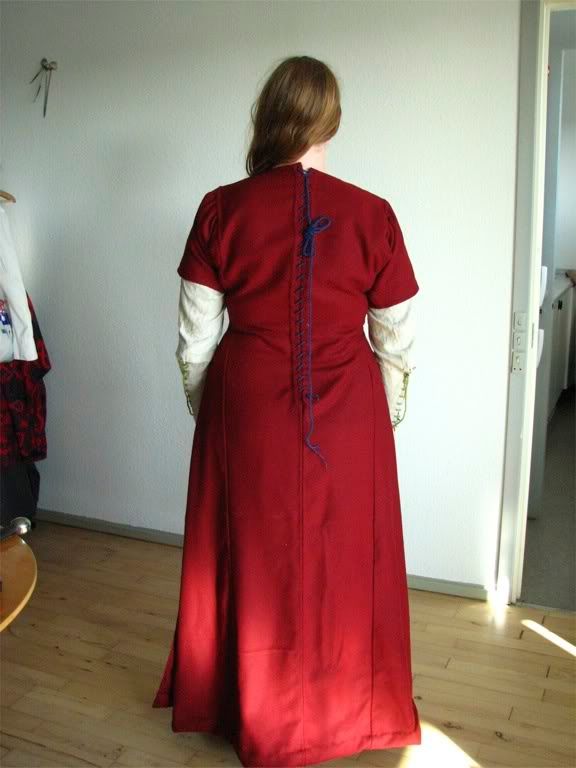 Fit on the front:
Lacing detail on back (42 lacing holes in total):
And some action shots of her with her blade and helmet:
Notice how perfectly angled this is - you can't see the blade! This is the most awesome picture ever!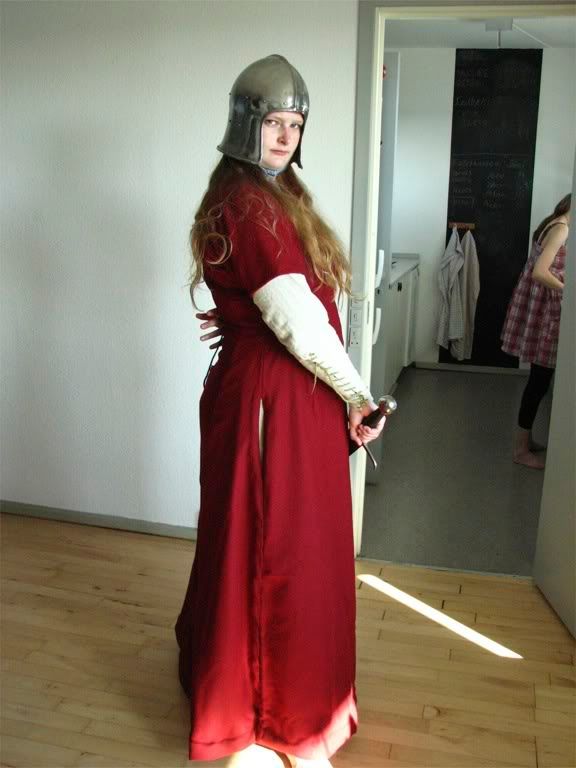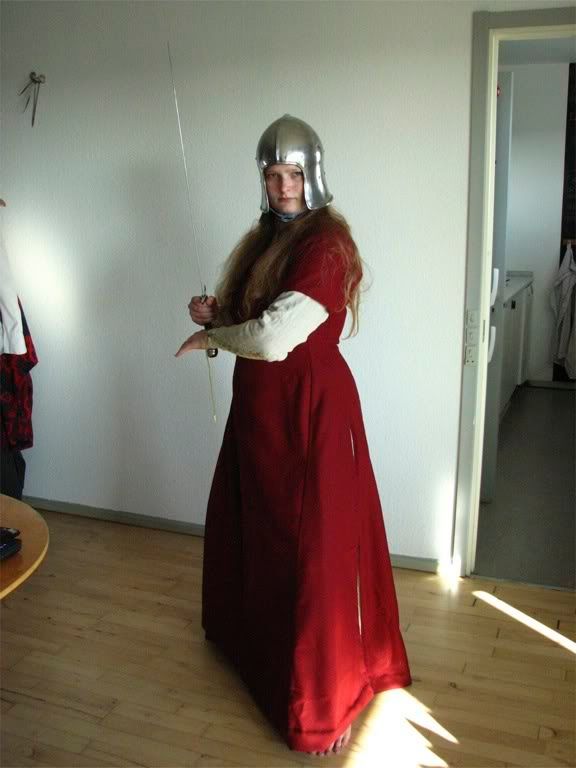 .....Thank you so much Oliver (the lovely bf) for all the really neat photos!