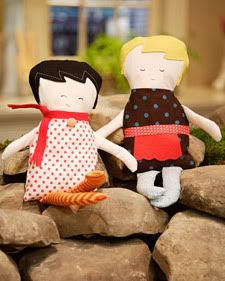 (photo from martha website)
Ok I think these dolls are super cute! I've seen a few people that have made them on craftster, so I thought maybe a swap would be cool. I was thinking of swapping actual dolls and maybe a couple little things to go with them. here is the link to the pattern:
http://www.marthastewart.com/article/black-apple-doll
Ideas, commets, questions??