This isn't quite the biggest monster I've made so far, but it's close!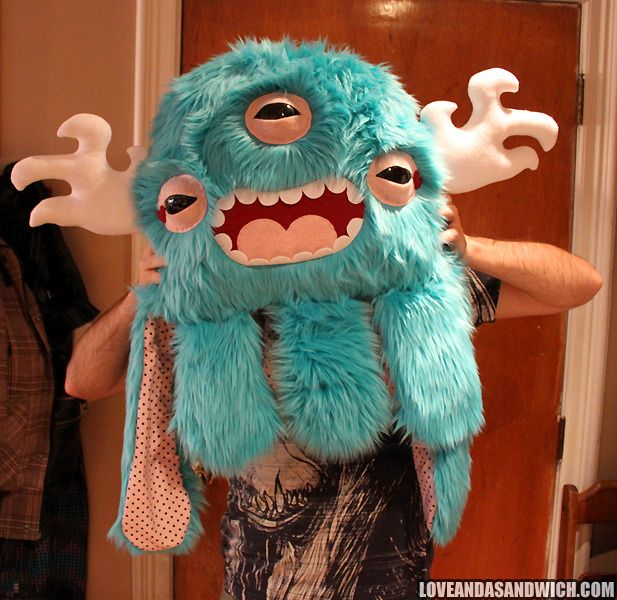 About 3 foot antlerspan, and about 2 feet tall, not including the tentacles which were about a foot long, & 1 1/2 foot long.



His eyes were 60mm in diameter, the biggest ones I could find anywhere!



When I shipped him out I took a photo too because I thought it was cute & looked like he was trapped haha.


& a progress shot!