I was going to put this in the embroidery section, but there really isnt that much embroidery in it besides the noses & eyes. Its all just lots of layered felt.

anyways, this was for the boyfriend. it was supposed to be a happy 9 months! present, but I was too slow, so now it's sort of a ... hey.. i love you! present.

I scanned the sides into my computer before i sewed the sides together & stuffed it, it's a little bigger than this, i couldn't fit the whole thing in my scanner.


FRONT!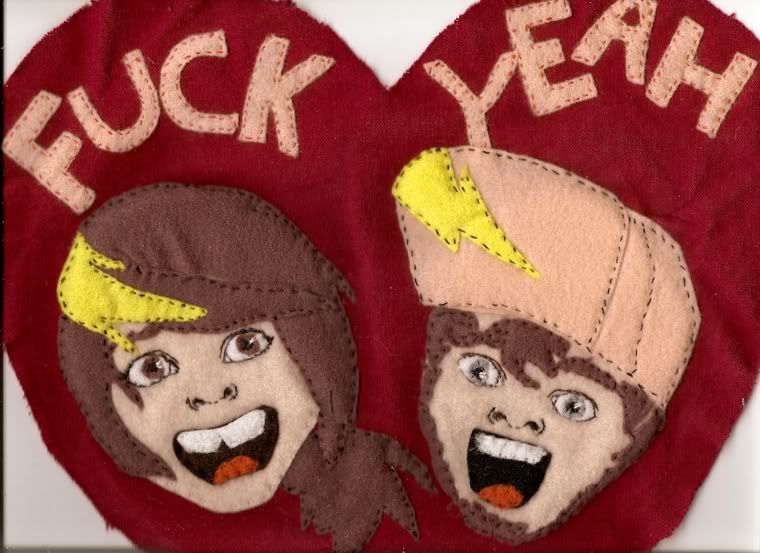 BACK!