Two projects I made in my ceramics class a couple years back. finally got some decent pictures.


This guy reminds me of the Pringles man.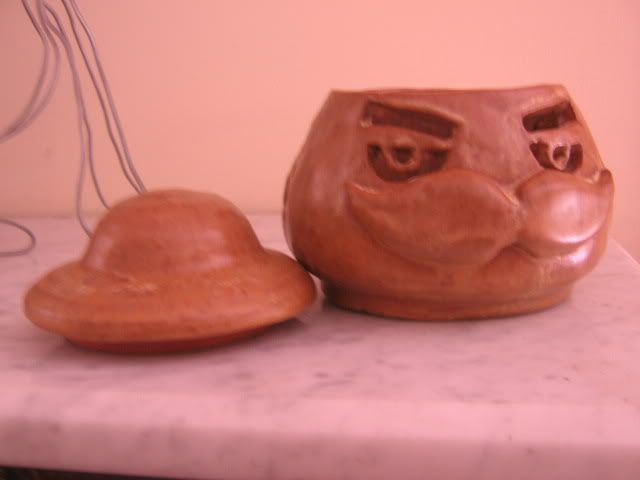 This one was really fun to make. It was supposed to be an ashtray at first, but it just kept getting bigger! it was made by layering or rolling clay & cutting out slices of colored clay & rolling it onto big slabs of clay.