Once upon a time, I was trying to make an entire sketchbook full of only portraits of faces, so I could learn as much about the human face as I could.
But that, like every other medium I try, I got bored of.
But here's the ones I did do, plus some other figures & faces from my other older sketchbooks.


First one has to be my pride & joy, the Tiger babe. Probably about 15 hours on & off altogether, because I redid the tigers probably 3 times each-ish. Plus I didn't know much about form at the time. I'm submitting this to my schools art magazine, & fixed it a lot, so it looks even better than this now.



Here's the ones from the portrait sketchbook. These were all from photos, except david, his was from life.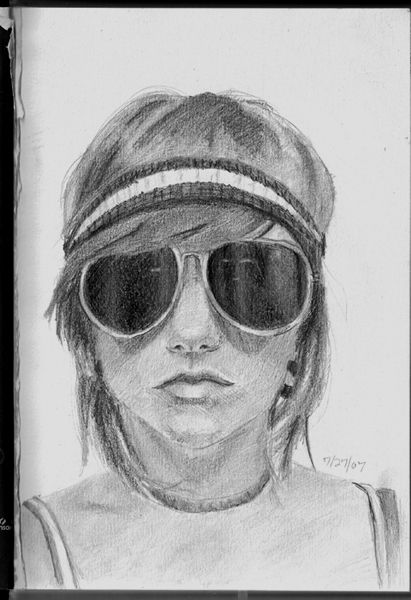 Self portrait, haha. I actually don't ever wear sweatbands in real life. I just think they're funny.



Friend Corinne. Really quick.



David. From life. Real quick too.



Friend John. This one has the best likeness, I think.



Little girl picture I liked from deviantart. I'd give the photographer credit, if I could only find the picture again.

Twiggy



Best friend. Really bad scan.



Figures: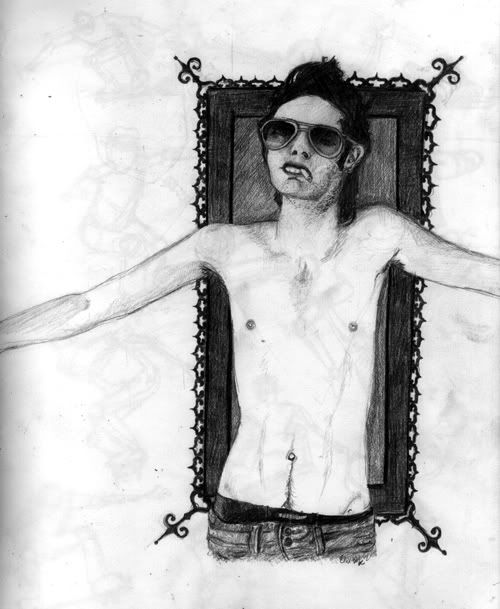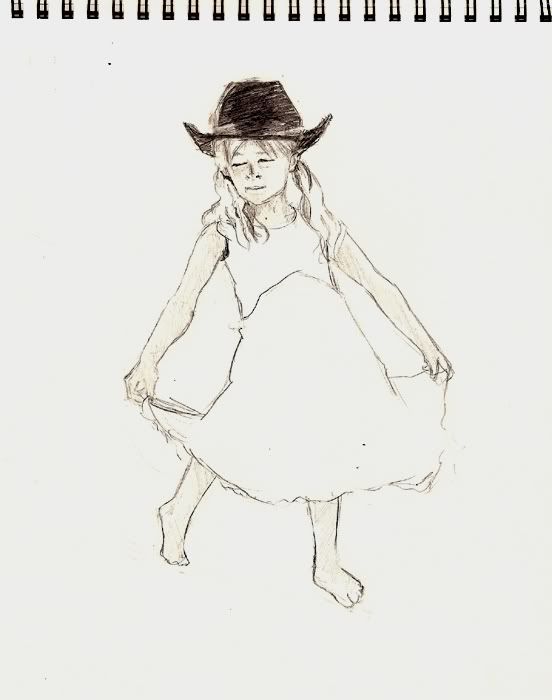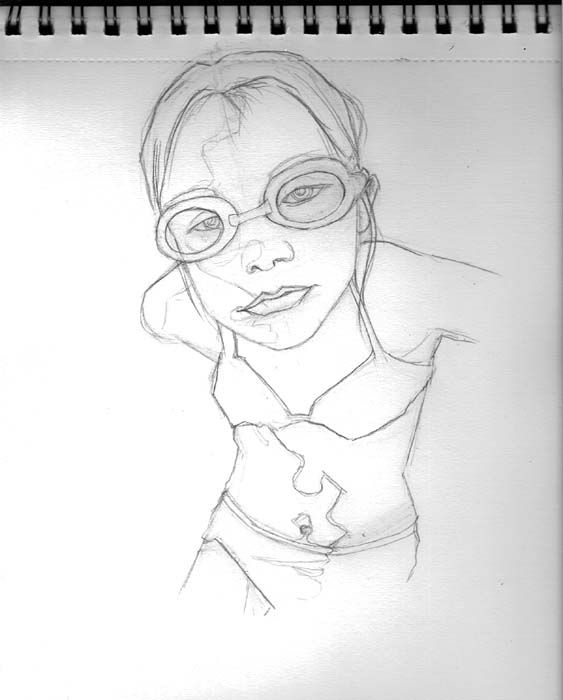 Goggle girl lines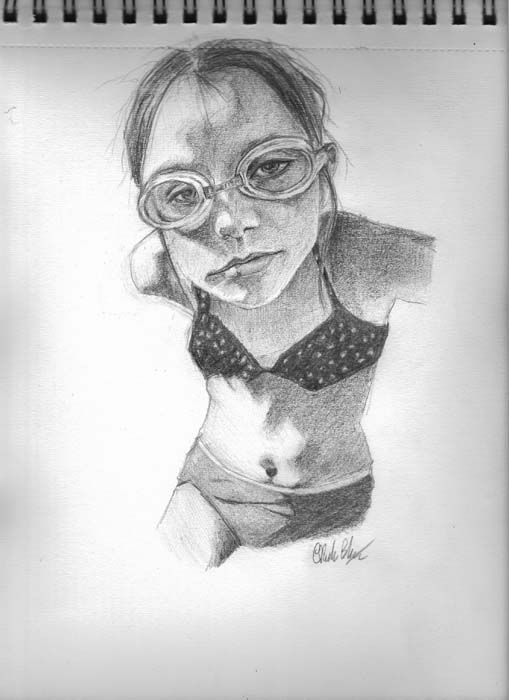 Goggle girl shaded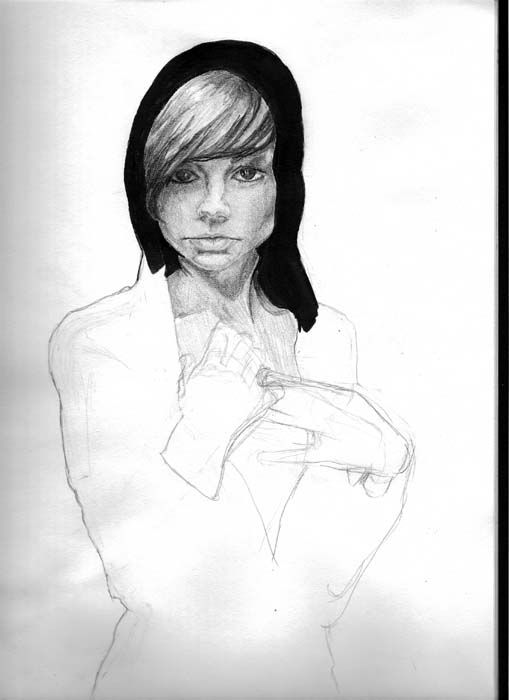 Unfinished crapcrapcrapcrapcrap



Nukkid geisha lines



Naked geisha shaded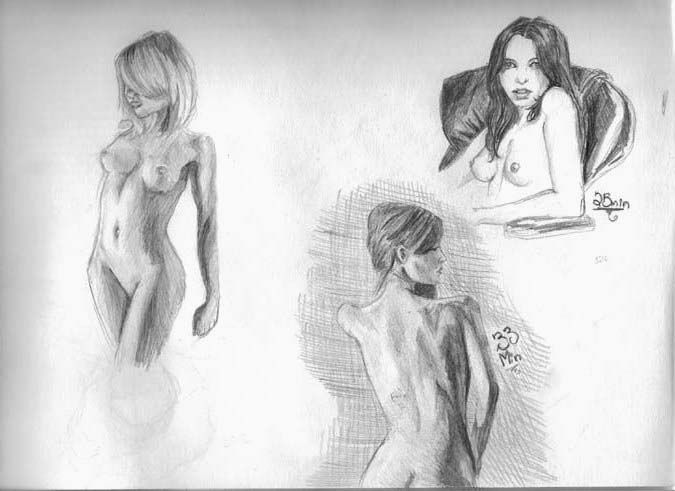 random figure practice



Other portraits:



Girl from fashion magazine



Little sister



kid named chuddy at a party, haha



hahahahaha. David & wolf. staring. becoming one.



real old portrait. typed "rad dude" into google image, got him.



Little sister.



Old self portrait.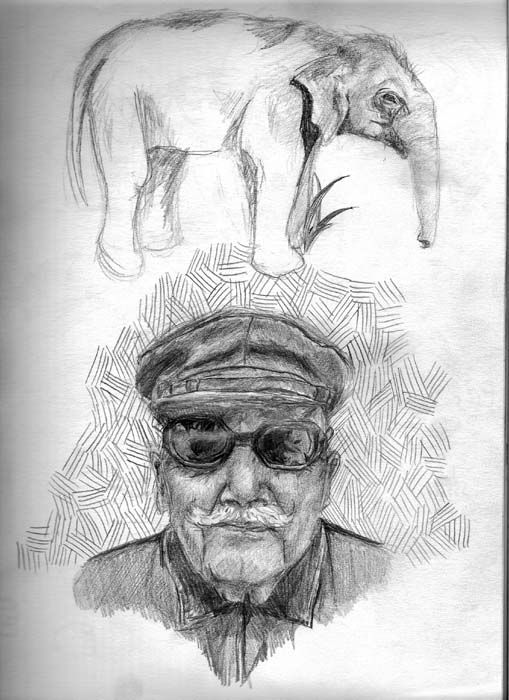 Old man from national geographic



More national geographic





Cartoon-y portraits: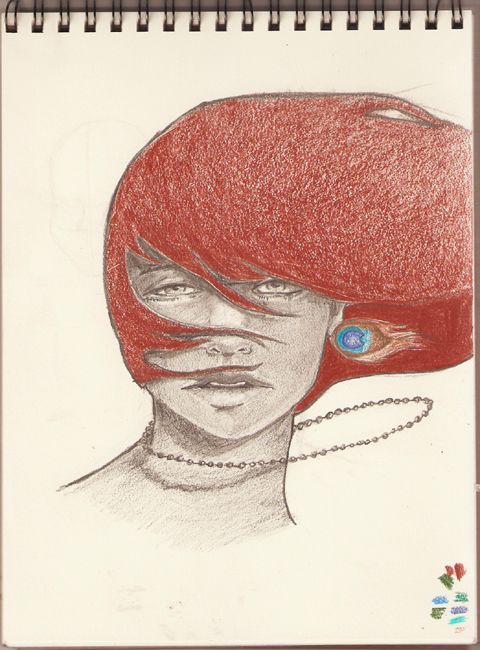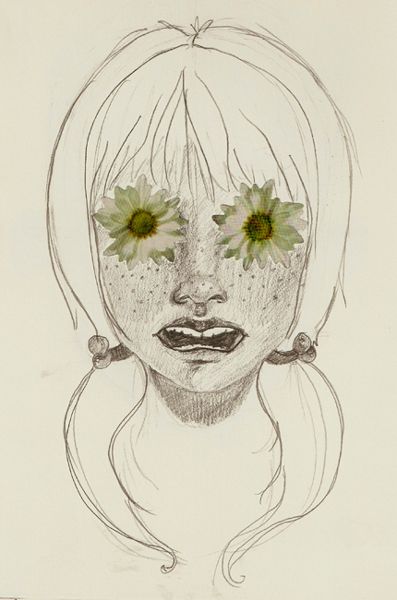 Flower stickers.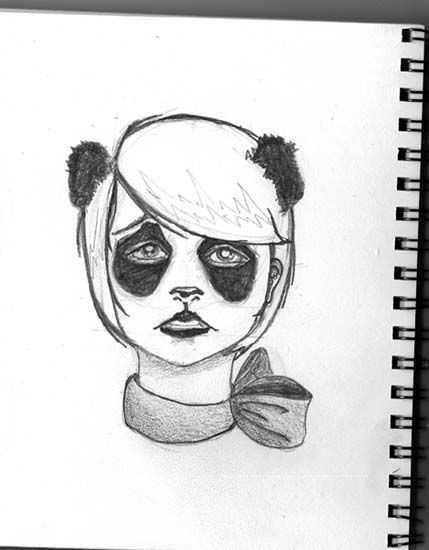 not finished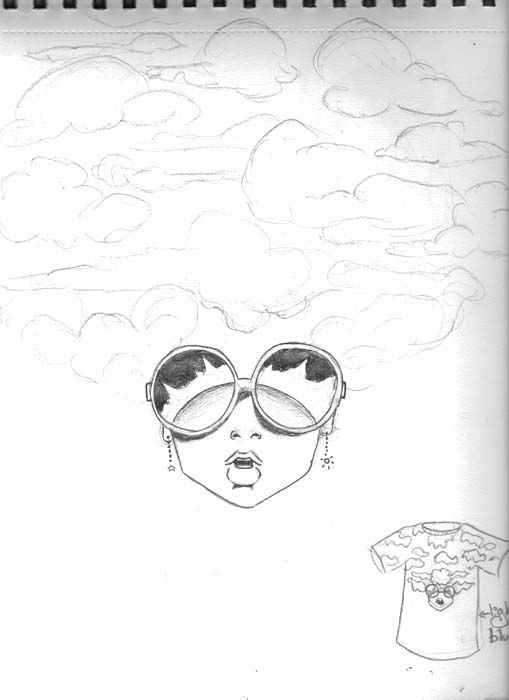 Cloud fro. Crap scan. This was originally a tshirt idea for my friend who works at a screenprinting company.





THE EEEEEEND.