I love markers. In high school I used to carry a little bag around with me to my classes filled with close to 100 markers. I'd even take my notes in marker, haha.
Here's some marker sketches.
This one was a tshirt design for my friend: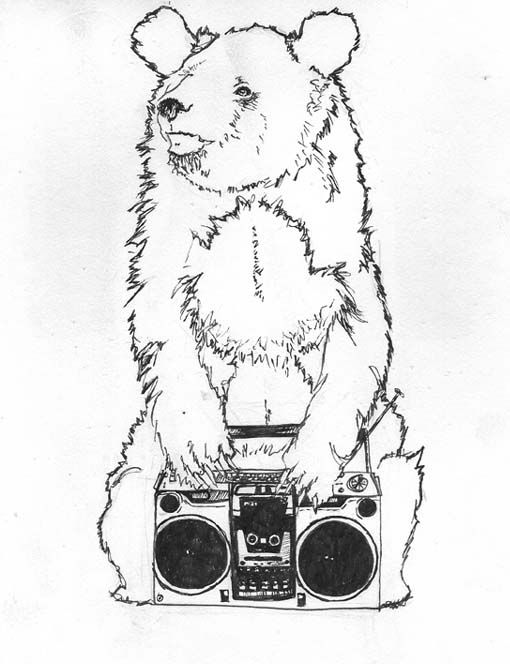 some babe.
my break sketch when I used to work at Michaels. feelin' totally dead to the world.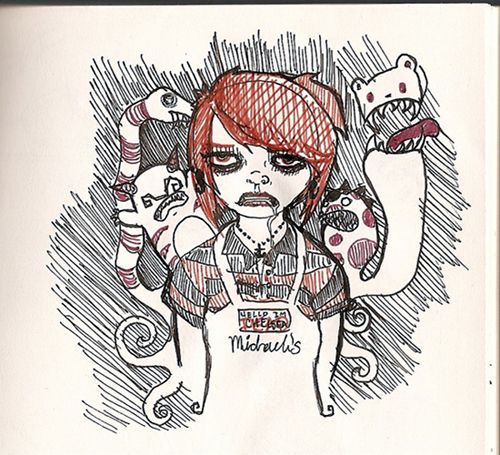 Monkeys!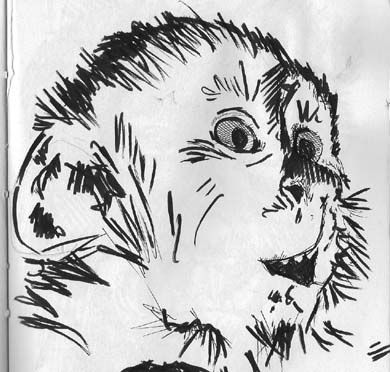 1986! RUN DMC!! some crayon in this one, too.
Floaty head portrait of the boyfriend
hahahaha i dont know if i should be posting this in here as art but... the fathers day card i made for my dad.
outside: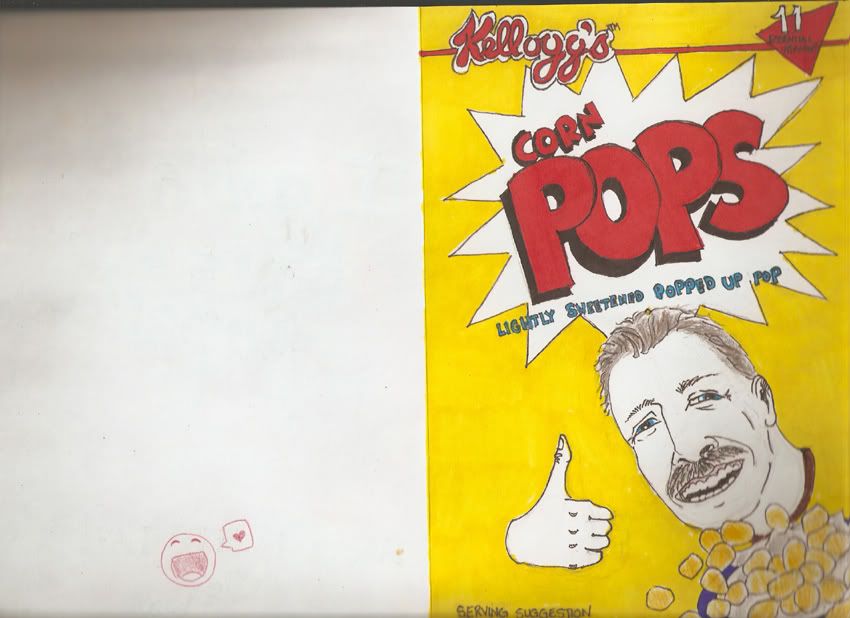 inside:
marker model sketches. colored pencils in the background:
myself with new hairdos. crappy scan. markers in the background. i have too much free time sometimes: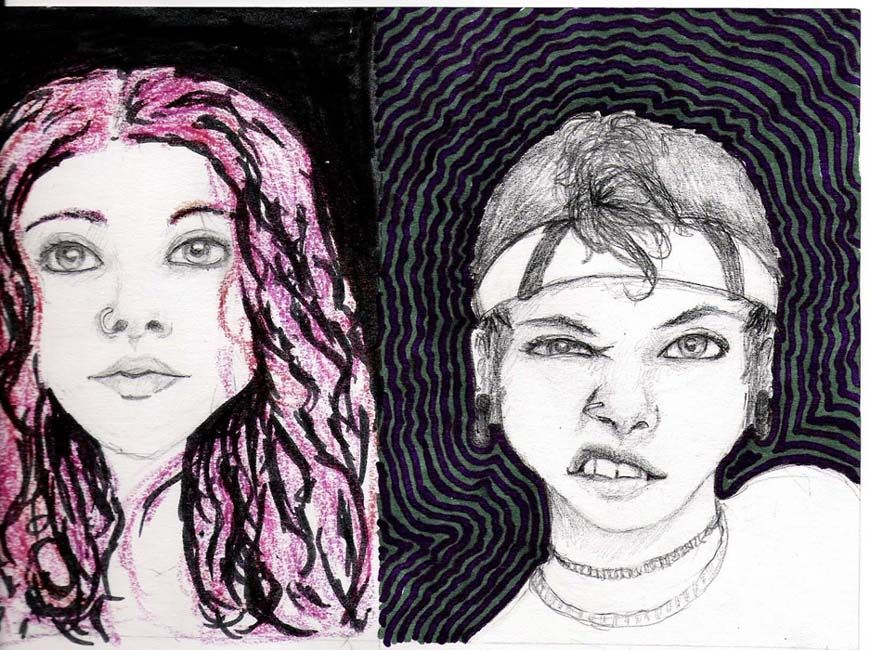 four old marker drawings from high school that i still like a lot: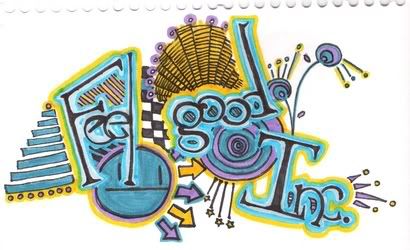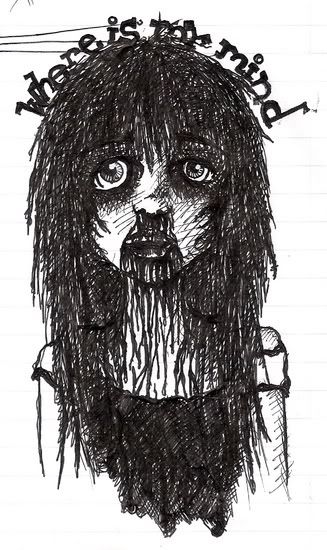 I didn't really know any of the rules of proportion or anything like that. Now that I do, it's hard to go back to drawing things like that. kind of miss it.
These go from newest to oldest, by the way.
I hope at least one makes you smile!