Hello! I know this swap is pretty well over, but I really wanted you to see what I made for Alchamy513 and pictures were never posted. She doesn't know if she can find a picture so I'll post pics. I'm glad I snapped a few before sending off the package.
The first quilted mug rug I ever tried making - in her fav colors red and black.
The back of the mug rug.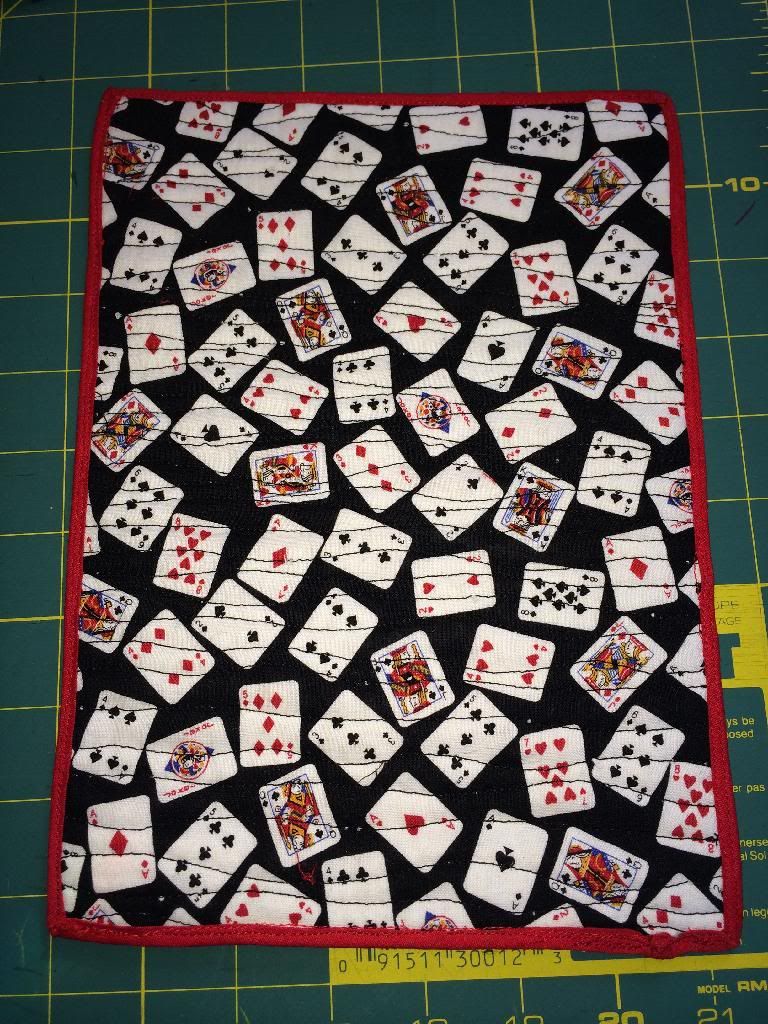 I made little teapot earrings and a tea wallet with snap closure.
And a picture of the whole package. I did have a really fun time crafting for this swap! Thanks for looking