Thanks to the discount V-Day goodies at a local drug store (CVS to be exact), I found some nifty take out boxes that inspired the crap out of me. And hopefully will make a nice gift for a friend.

First off, the box that started it all. In it's original form.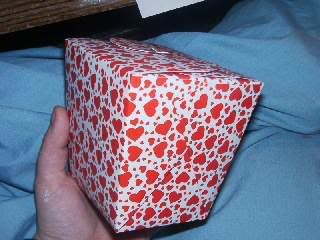 After a nice coat of green paint, kanji and acrylic sealer.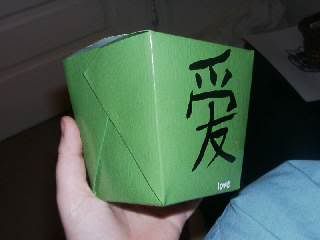 love and..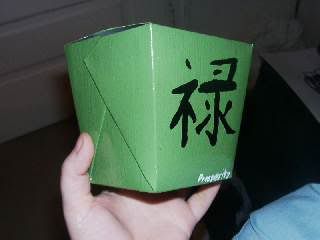 prosperity.



Then, to one of the hardest parts of the gift, the sculpey fortune cookie.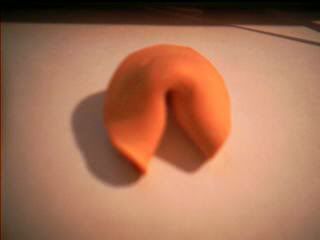 So far that's all I have done. I'm working on origami orchids as well as felt sushi and a few other things to go inside. I just hope he enjoys it.