No idea what to call it, but anyway, I found a pattern I really love from a crochet magazine, which is way too small to fit me.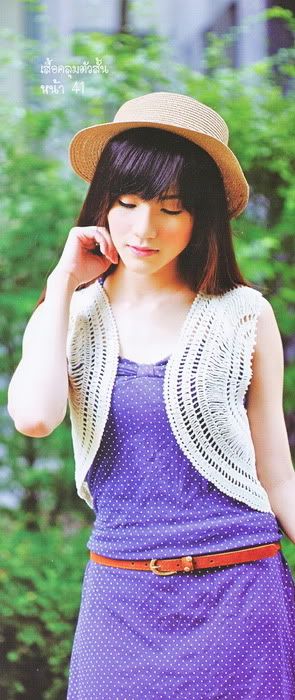 This pattern fits a 80cm bust, (31.5 in), but I need to it to fit my size which is roughly 44inches.
Any idea how to enlarge it? I am not that great with pattern, and this is actually the first clothing I want to make.
And thank you in advance for all the help!