hey guys, this picture fell into my lap a few days ago, I cut it out of a magazine a few years back cuz it looked fairy-ish. So now I decided, I might attempt to sew it. I drew a little quick demonstration below to clearify what I am trying to say here.
1. I know that the fringe effect is because it's square, but do you just cut a hole in the middle of a yard of fabric? Or how would you cut it to get this effect, since it is 4 corners in the front?
2. I would like to ask if you guys would take a underdess and sew 3 parts that are nealry equal long in 3 different places (under bust, upper waist, belly button) or would you sew it all under the bust and make the last layer the longest almost as like a dress itself.
3. And are those tiny folds created like pleats? *awaits reply in terror!*
And last question. I'm a L/XL, how much chiffon do you think I would need?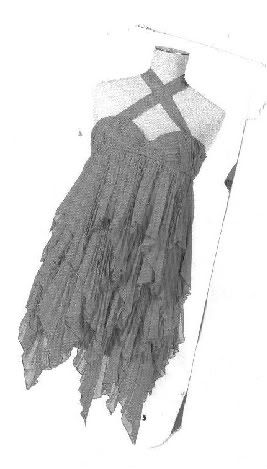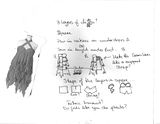 Below is a link to the big image, since craftster resizes them (which is awesome, don't get me wrong LOL
http://img.photobucket.com/albums/v12/LA-Fairy/dress-1.jpg
THANK YOU!