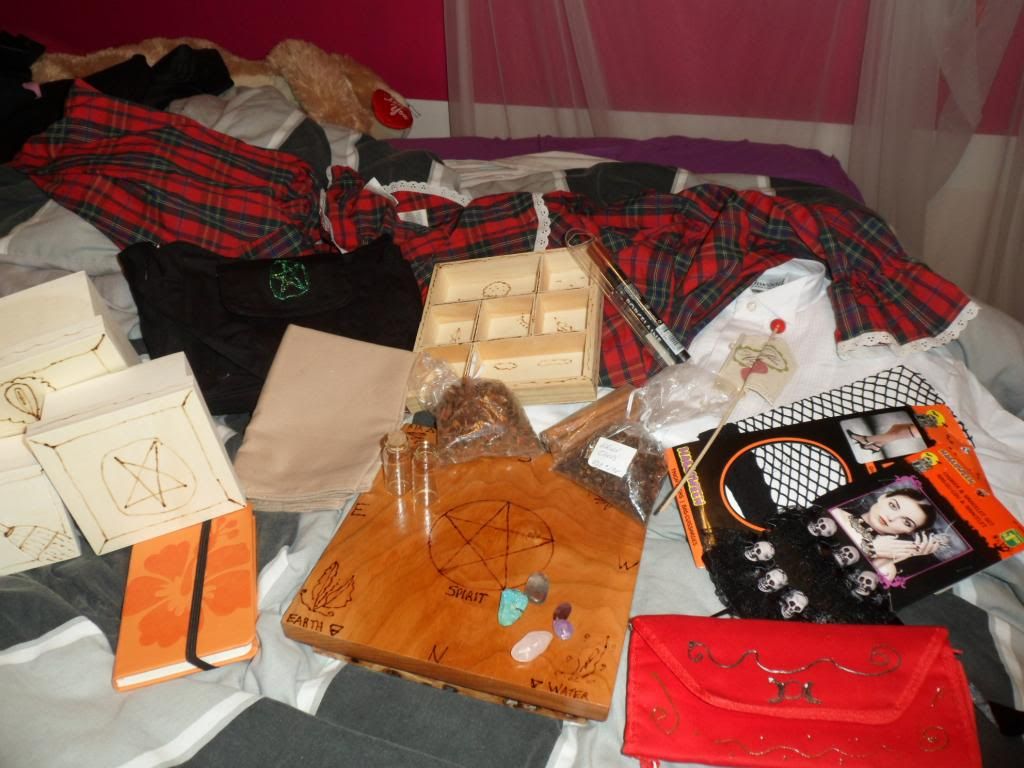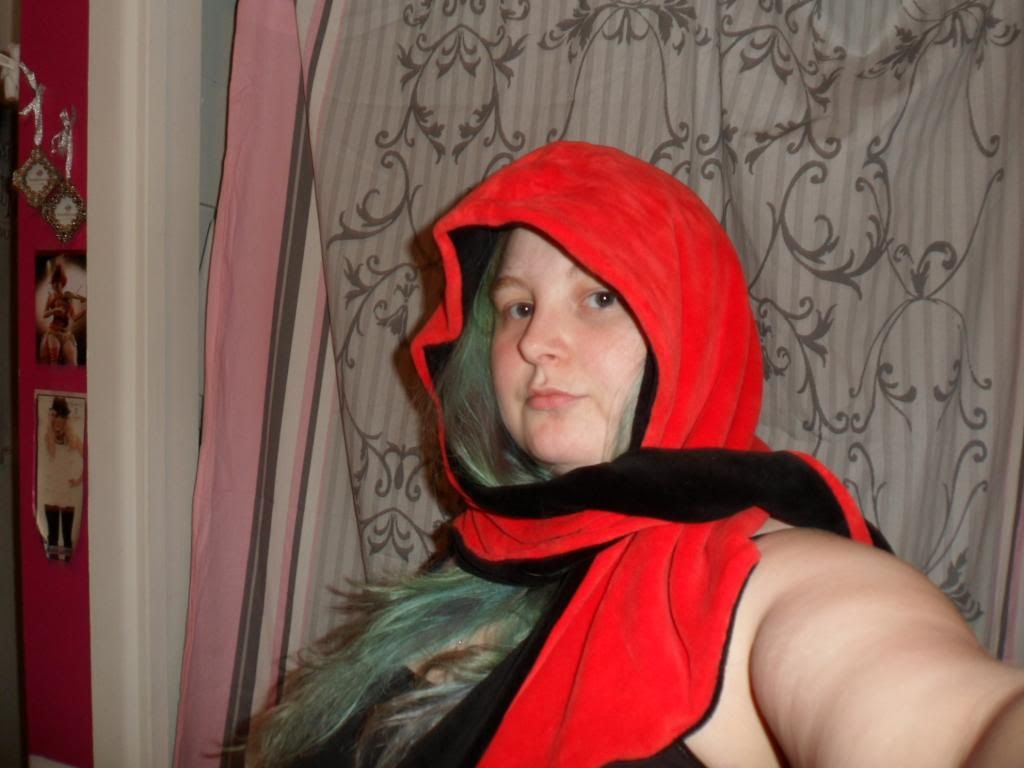 Wow did i get spoiled or what?
I wished for an altar, because my dresser is constantly messy and getting overrun with stuff, so Monnie made me a heavy altar.
Spell boxes, that fit inside each other.
A cloth wallet, which she painted on, a black purse with a pentacle on one side and "theres a little witch in all of us on the other side".
A display case, and lots of goodies, a altar cloth, a note pad, porcelain pain pen, garden veggie stick, 2 vials, 3 herbs, (star anise, whole cloves, cinnemon sticks) halloween choker and bracelet set, and 5 rocks. I wished for fluoride.
And two shirts, though I am not certain, they might have been sent for cushions because one is a S.
Oh yeah, and a hat scarf combo, which is really cozy.
Loved this round! Thanks!