I received about a week and a half ago -b ut have been soooo busy I havent had time to do the photos etc!!!! So sorry Whitesheep!!!! And it was an amazing package that really should have been shared earlier!
It all came wrapped in pretty wrapping paper - which made it feel like christmas - and I dont think you could know how happy I was with the note paper the letter was written on - it was Diddle!!!!!!!!!!!!!!!!!!!!! I've loved Diddle for about 15 years -ever since a school trip to Germany where I saw him - longggggggggg before he was available over here!!!!!! Now he is available over here I keep meaning to start collecting him -b ut haven't got round to it yet! (Also -as a pet rat keeper it's right up my street - although I wanst a keeper when I first fell in love with him!)
Anyway without further ado - onto the pics!!!!!
All the packages were labelled - and explained in the letter in the order I open it - so will put the pics up in the order I opened them.
1) Something which relates to yarn or thread: I looooove this!!!! My first ever hand dyed roving - as I'm just learning to spin - and masses of beautiful purpley yarn to knit with!
2) Something local - an Isle of Man badge (I'm soooooooooooo jealous of her living there btw have always wanted to visit!) and a pen (Which isn't in the pic as I've already put it in my bag for using!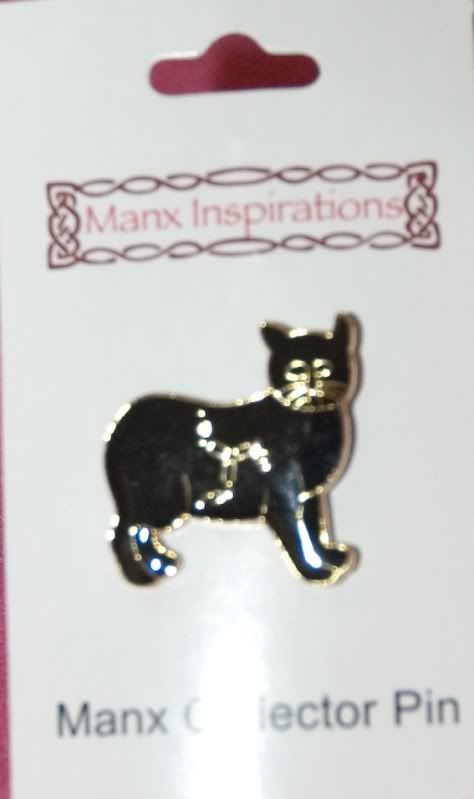 (Sorry for blurriness!)
3) Something you always keep in your purse - Tea!!!! Am not a big tea drinker - but I do enjoy trying different flavours - and have been looking at these 'Tea Pigs' for ages! And this flavour does look rather yummy - will be trying some after i've done this I think!
4) Something relating to your favourite craft! A gorgeous piece of fabric - and an interesting looking magazine I shall have a read of while I drink my tea shortly!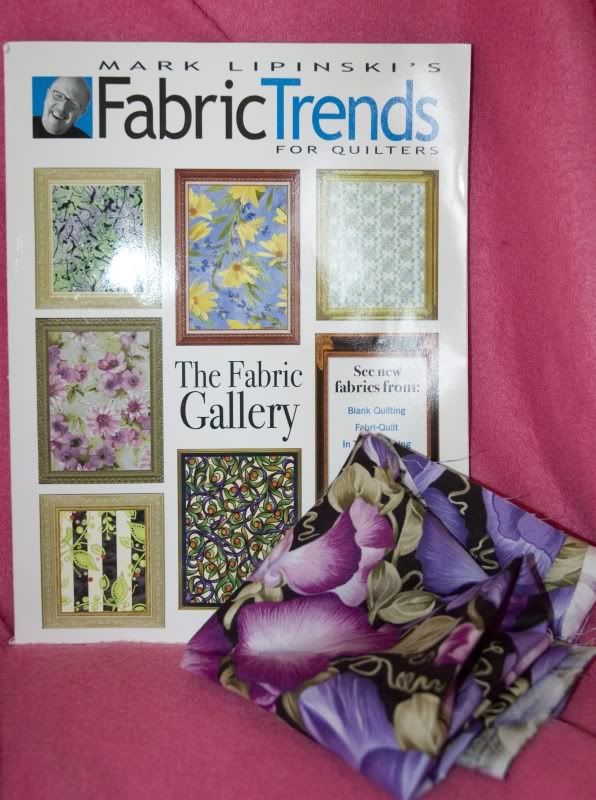 5) Something edible! Reversey percey's - which I'd never had before but which are GORGEOUS - there's not much left in the bag as you can see! and a bar of Isle of Man chocolate shaped like the island: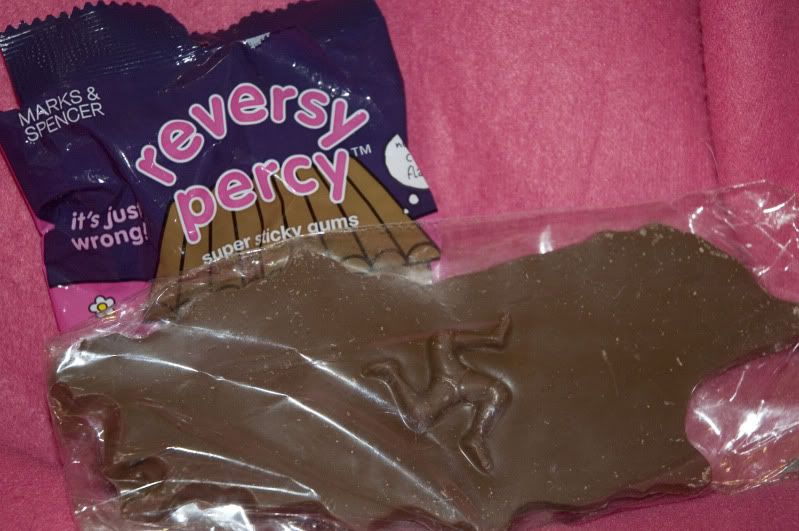 I must say this girl knows how to make a friend - buy me chocolate and I'll love you forever!
6) Something relating to your favourite non-crafting hobby:
Isle of Man TT book! I've enjoyed the TT for years (though missed it the last few!) so really looking forward to reading this!
7) Something which helps keep you organised! Well - 2 somethings! An awesome pincushion - really want to know how you made this! And a fab fabric basket which will be great for keeping scraps of fabric and off cuts of wool in while I'm crafting -a s at the moment they get spread around the livingroom floor and drive my fiance mad!
and the inside of the bowl and other side of pin cushion - (have needed a pin cushion for sooooooo long - but dont like the boring shop bought ones!)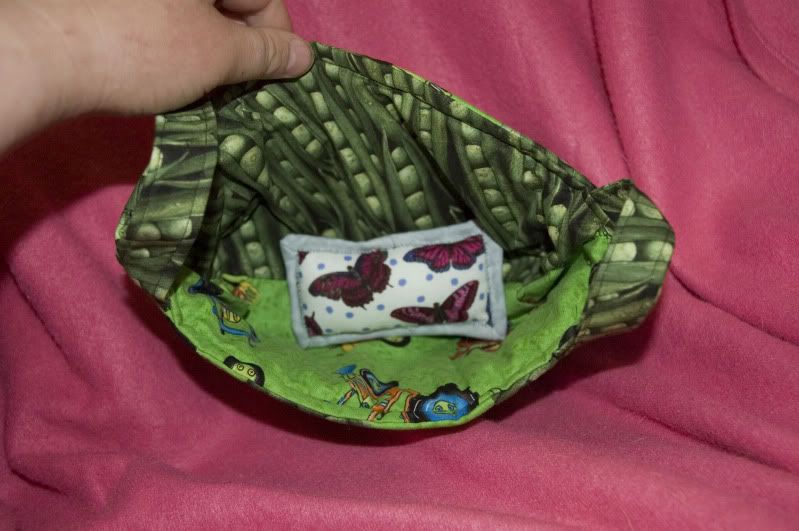 Something you consider a summer essentail! Seeds
I'm not a gardner - but am really interested in growing these - going to get some pots shortly - and plant them! Love the idea of growing my own veg!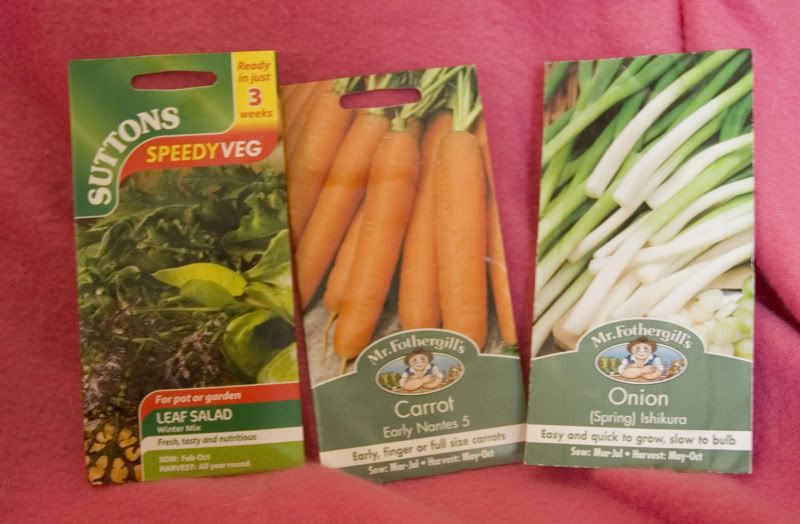 9) Something else which is your favourite. This AMAZING art yarn!!!! So excited by this - it's just my cup of tea!!!!! Whitesheep says it reminds her of wet winter nights which she loves - and I can see where she's coming from - but it reminds me of a stormy sea - which I love - am obsessed by the ocean! So - I'm sooooooooooooo chuffed with this! Whitesheep says she cant wait to see what I knit from it - and I've been humming and harring -b ut think I'm going to settle on a scarf - to keep me warm when I walk my dog by the sea during the colder months (11/12th of the year here in the UK!) Look - isn't it stunning?!
10) lastly - something which is a kitchen essential - a cup cake holder! Never seen these before -b ut it's soooo cool!! Need to bake some cupcakes now to go in it!
Thanks again Whitesheep - I love love love it all!!!!