sarawearsskirts
-- That is some awesome fabric! Love it!
Since I'm off of school for a bit, I've been whipping up hats like crazy. I just need to find the time to post them. So...I finally made one of my Little Animal Hats: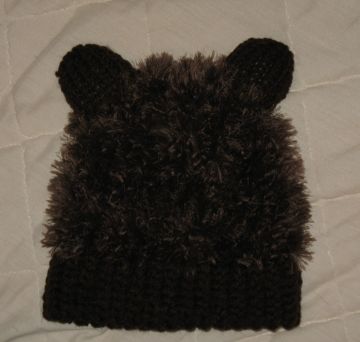 I swear if it was bigger, I'd be wearing it right now!
What do you think? I have a kitty and baby devil one in the works right now.