My craft room had become the dumping grounds for everything in the house and I was sick of it. I also wanted to move things around to make crafting and storing easier for me. Here it is!
My Sewing Area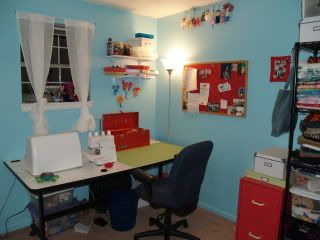 Fabric Stash behind my little scrapbook area - my yarn is in the bottom 3 crates and the black crates hold scraps and batting.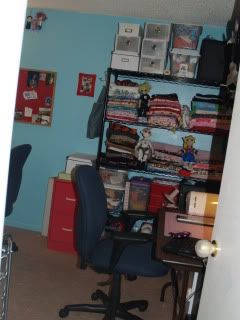 I don't have a place to display all my poppets yet so they are in a basket which is cool cause the kids like to play with them. The blue basket underneath has all my recon stuff and the drawers have scrapbook paper, photos, office supplies, and shipping stuff.