Okay, PICS!!!! Get your wisting fingers ready for this! MAD SKILLZ!!!!!!!!
Okay, so first of all, let's start with my little dog leash holder for my little Buttercup! So adorable and thoughtful!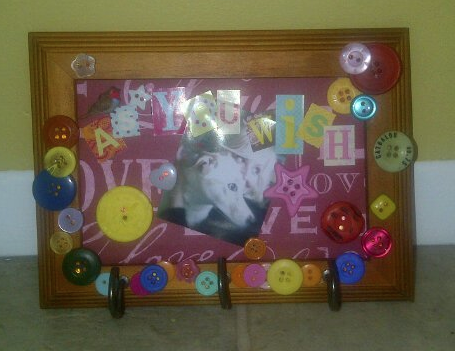 Secondly, some Miracle Max pills that are totally awesome and divine and I want to gobble them up but am afraid to because they look so pretty!
Thirdly, the BOOK and some book marks! I have never read the book and was going to pick it up tonight because my husband and I are off to Spain next week and I needed reading material for the traveling! And bookmarks! Awesome bookmarks with fantastic quotes. LOVE THEM ALL!!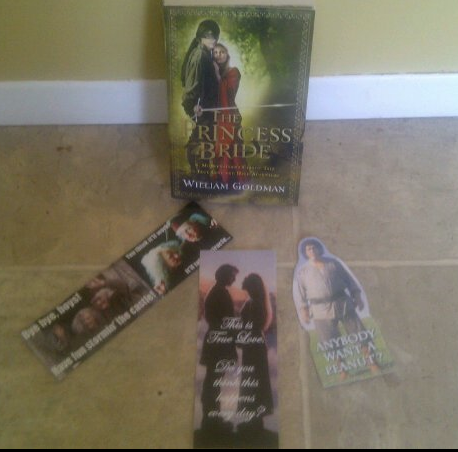 Fourthly, NESTING DOLLS!!! Matryoshkas!!! I don't know if I ever told her or not, but I have a HUGE thing for nesting dolls. I have fond memories of playing with them as a child and just bought some for my daughter on a recent trip to Australia. Like, seriously...I LOVE nesting dolls, and these are just about the coolest nesting dolls that have ever graced the green earth!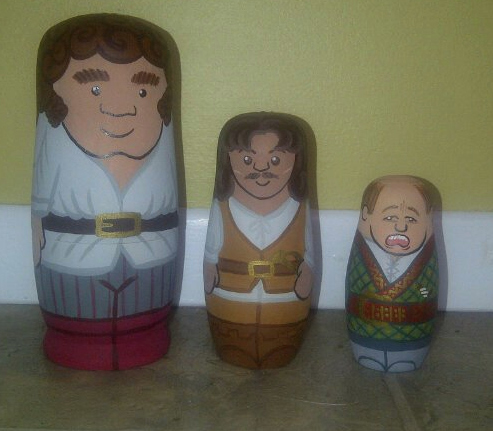 Fifthly, is an amazingly beautiful painting of Buttercup in Westley's mask. OMG. Can't tell you how much I love this painting. She's about 14 inches by 8.5 inches wide and is so stunningly beautiful that words cannot express. I love love love love love love her. She will be hung in a very prominent place in my house, of that you can be sure. Oh does she make me smile!!!!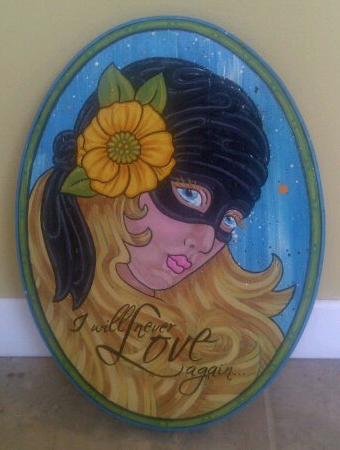 And now, last but certainly not least is INIGO!! Check him out!! He's so amazing! When I first took him out of the box, my husband and I both thought she had bought me a toy, but NO!! She remade a Ken doll into INIGO!! Even changed art work on the box! Can you say clever?? No, clever isn't nearly strong enough. Genius. Sheer genius. Love love love. This makes me smile, too. It all does.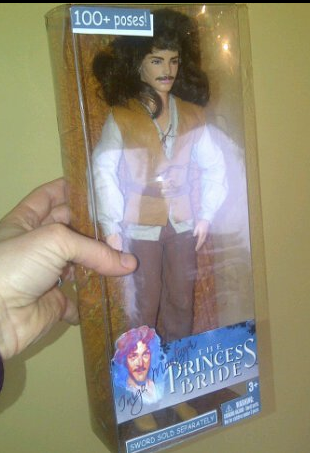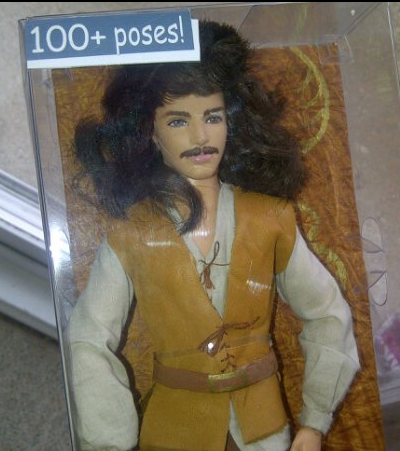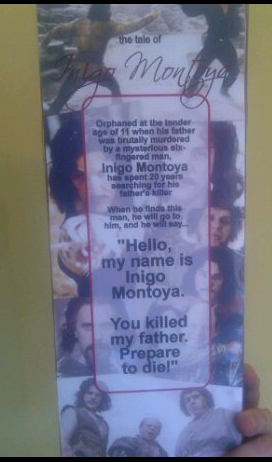 And know what?? I collect Barbies. She didn't even know that! This swap was brilliant. Absolutely brilliant. I am so very happy. I raced home from work and am so glad I took the short cuts because all of this awesome goodness was waiting for me when I got home!!
Thank you, my wonderful partner!!!!
XOXOXOXOXOXOX