I received today from sushiluvzombie!
First a really cool Sweeney Todd shirt
An awesome decorated Sweeney Todd box and an apron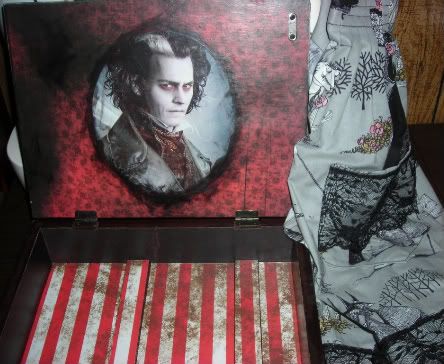 Top of box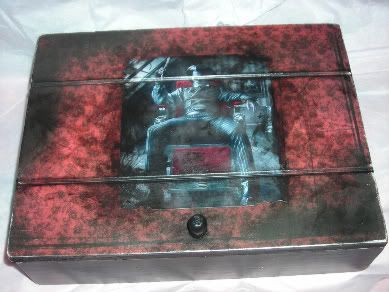 And a really neat jointed Sweeney Todd doll. My 5yr old is trying to claim him and the apron.
She also sent some extra crafting supplies from my wist that I forgot to get a pic of. Thanks for the great package sushiluvzombie!