Okay, here finally are all 3 of the cards I received. They are all fabulous! Very fun for my first ATC swap
Please pardon my photos -- I don't have a scanner, just a camera and a verrry steeaady hand...
From Tristitia, similar to one already posted, but slightly different -- you can't really get how many layers of texture are on this one, with the paint techniques: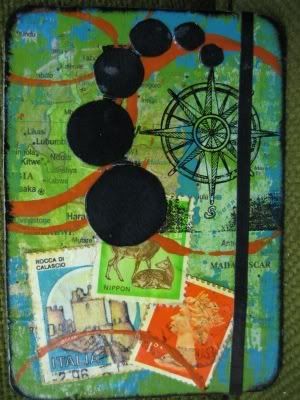 From Lilbandade, a very cute take on the theme: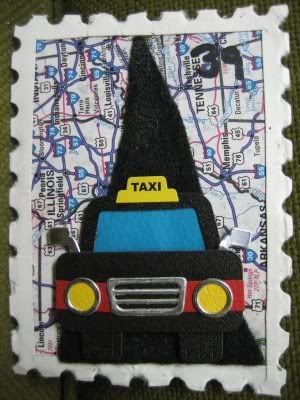 And from Ptarmic Wumpus, a beautiful card with sequins, beads, and stitching, that reminded me of when I lived in DC in college:
Tristitia and Ptarmic Wumpus, both of you put some kind of sealant on your cards. Is this the Future floor wax, or Mod Podge, or what? They look like they might not be using the same technique...
Thanks to all my partners!
Melinda