I can't take all the credit for this idea; I was totally inspired by this post (
http://www.craftster.org/forum/index.php?topic=374088.msg4430516#msg4430516
) by DesignerFake in the Hoopla Rd 4 gallery thread. My boyfriend and I frequent Reddit (a big link aggregate site similar to Digg) and we can't stop laughing every time we see Trollface. So, I just had to stitch him up! And my boyfriend was cool with the idea of hanging it on the front door of our apartment, chalking it up to an April Fools decoration, so now we can snicker and giggle as we leave for work for the day and come home too!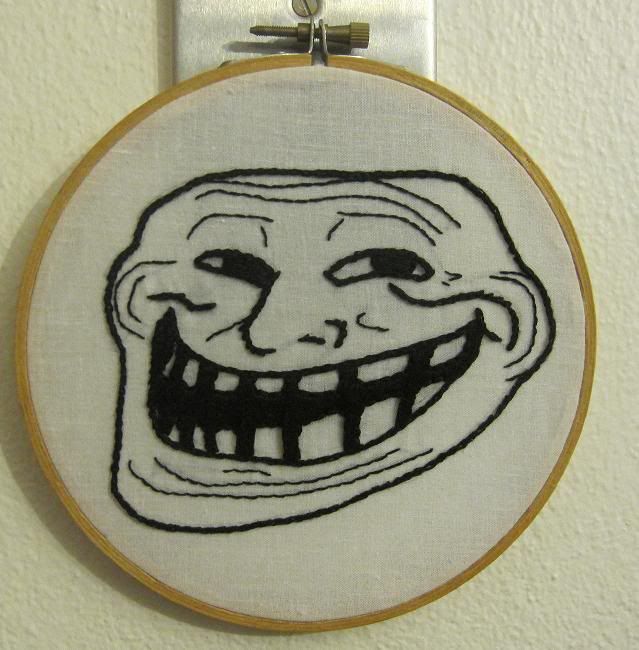 Trollface is split stitch, back stitch, and satin stitch. 6 strands for the thicker parts, two strands for the thinner ones.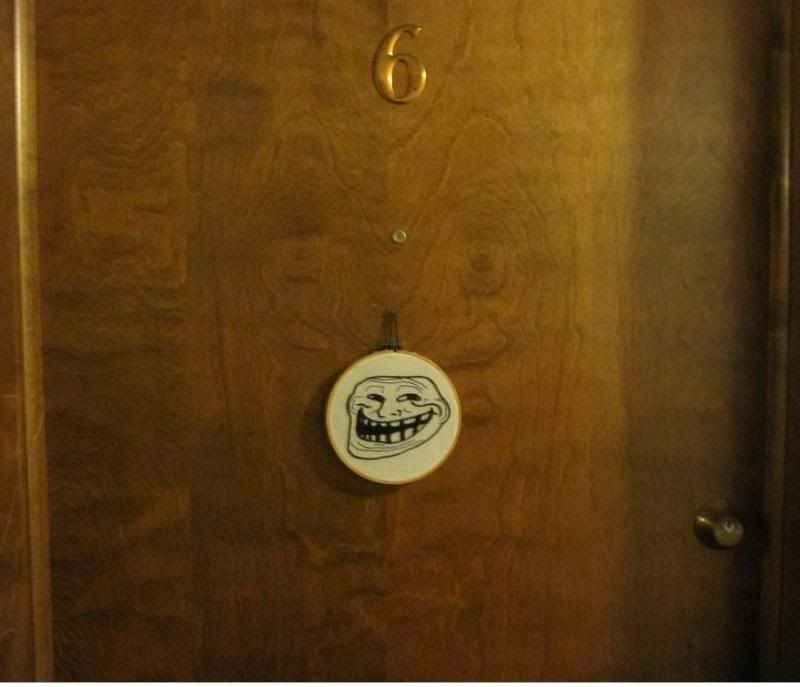 Hanging on our front door! Problem, buddy?