The title here is a little misleading; this is actually my first finished sewing project ever. I could not resist this adorable Sailor Moon fabric, but at the price, I could only get half a yard. I thought about what could be made with only half a yard, and decided a purse would be a good idea since my old purse had just fallen apart. I found a simple looking tutorial online and went for it.
Here are the pieces. This is after I had already pinned the pleats on the bag bottoms. This bag was a great intro to pleats for me, as I hope to make my own Halloween costume and there will be much pleating involved with that.
Here is one side of the bag. I'm a little bummed that Sailor Jupiter got caught up in a pleat, but since the bag stretches a bit when it's filled, it's not a big deal.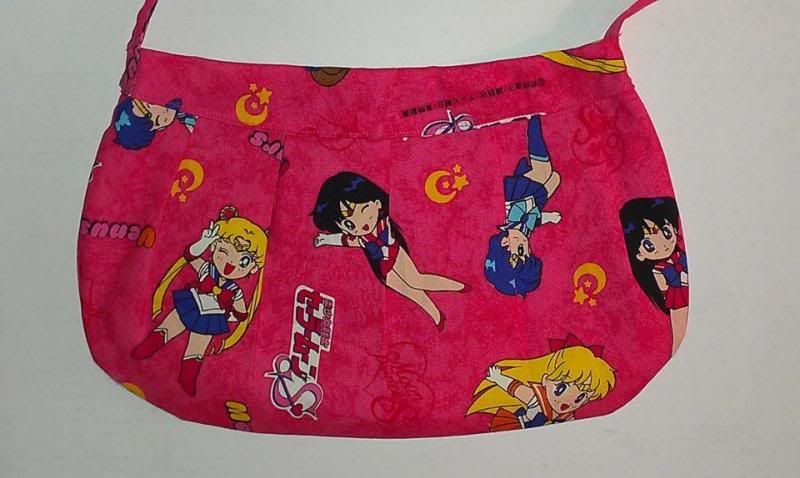 This is the other side. I've dubbed this side the "front" since more of the Sailor Senshi are visible on this side.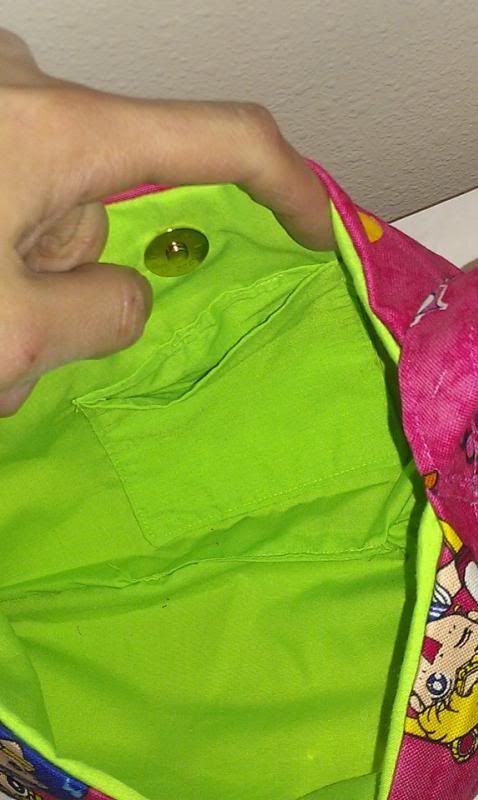 The lining (with a pocket!) is a bright green. My boyfriend had just happened to buy this color fabric for an embroidery project he's working on, and I thought it would be a fun and unexpected complement to the pink Sailor Moon fabric.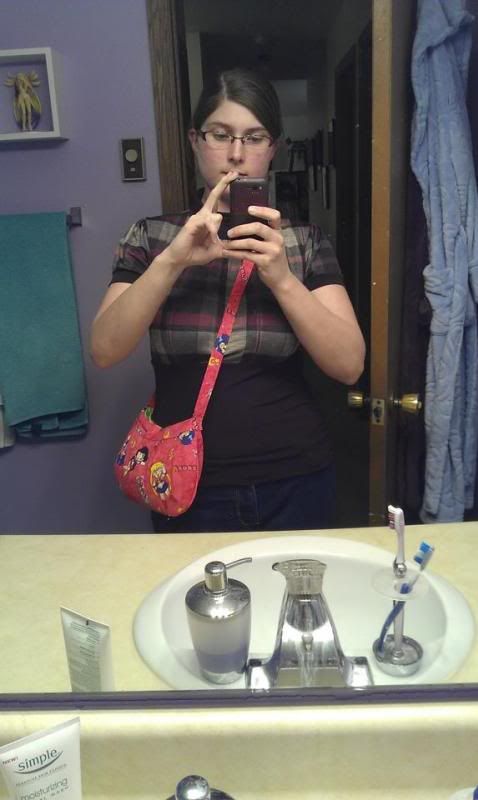 Finally, an action shot with the filled purse. Do forgive the bathroom shot, it's the only mirror I have in my apartment right now.
Overall, I'm happy with it for a first project. Topstitching gave me a hard time, as well as attaching the top of the bag to the bottom, as their curves didn't match up because of the pleating, but I feel like it was all great for expanding my fledgling sewing skills.