I don't know if this is exactly a recon...but I found this cool purse in walmart for $5. The only type of strap it had on it was a small wrist chain, so it was more of a clutch and not exactly my style. I like to throw it over my shoulder and go. I don't want to juggle my purse among other things while I am digging through sale racks. Here is the original:
So...with some pleather eyelet tape and red satin ribbon I added a shoulder strap. The bag had a zipper that went down the sides and under bottom with two zipper pulls on each end that had big rings and I used those to attach the strap like so.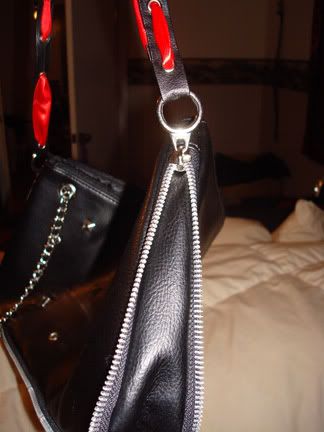 Here is the full on finished thing: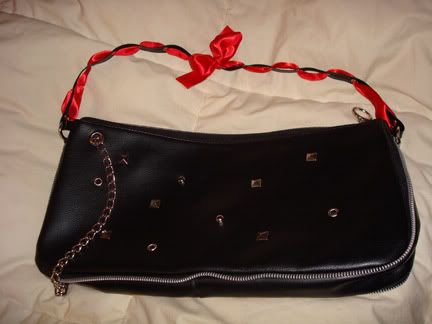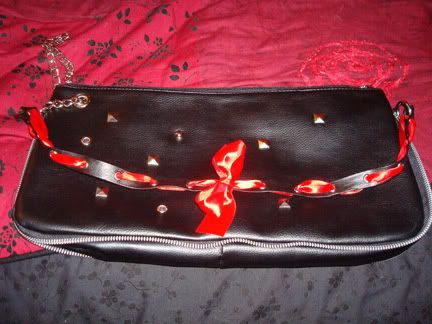 Each end of the strap is machine sewn together and hidden on the underside of the eyelet tape. Now I just have to swap purses out and actually use it.