Here are the great ornaments I've receive this past week from my partners:
From funthreads: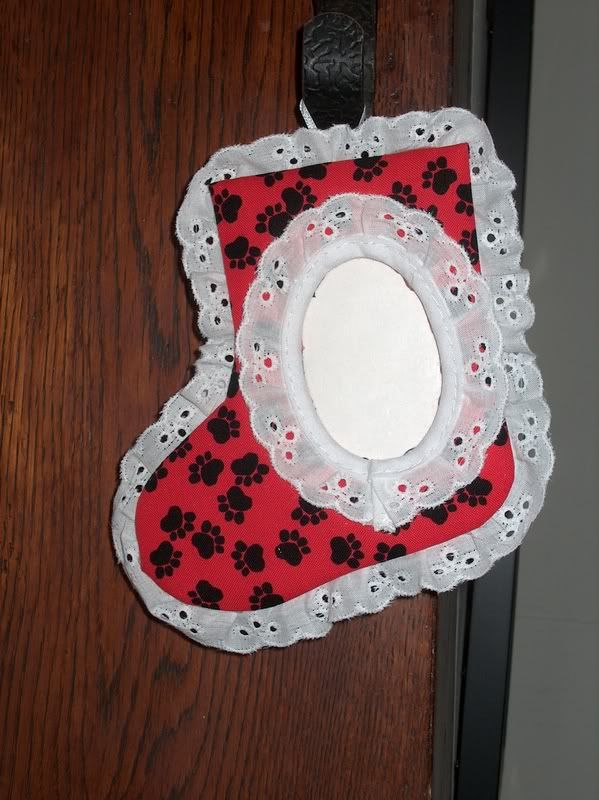 2 fabulous photo ormanents for my pups! I need to get some pictures printed of them to put in there. I love the paw print fabric. Absolutely perfect!
From Ezri_B:
Front
Back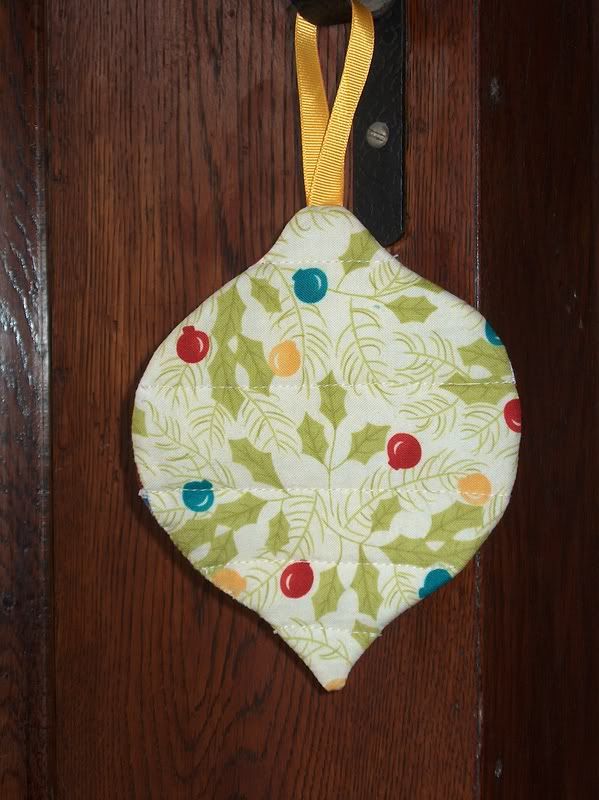 Isn't this an adorable quilted ornament! I love the combination of fabrics she used.
And finally, from pibbgirl: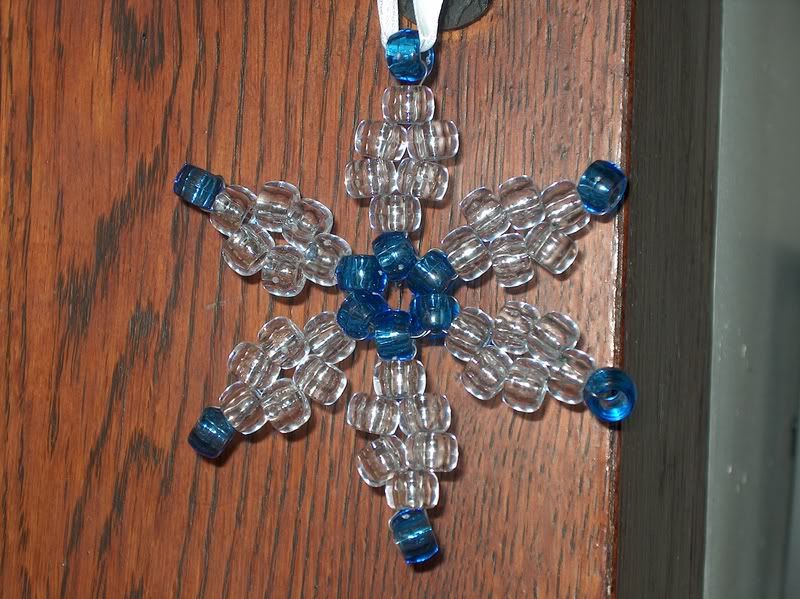 Love the knit wreath! It looks very old-timey to me. The snowflake is very cute too.
Thanks ladies! I love them all!!!