When I was in high school some friend of my mom's taught me to make these. The 8 inch rings are the easiest and quickest to make. They take me about 1 hour to do (depending on the type of candies used). These are gifts for my boyfriends g-parents and parents. The 10 inch one will go to my mom's work.
This is a 6 inch ring.
This is a 8 inch ring. (this takes about an hour).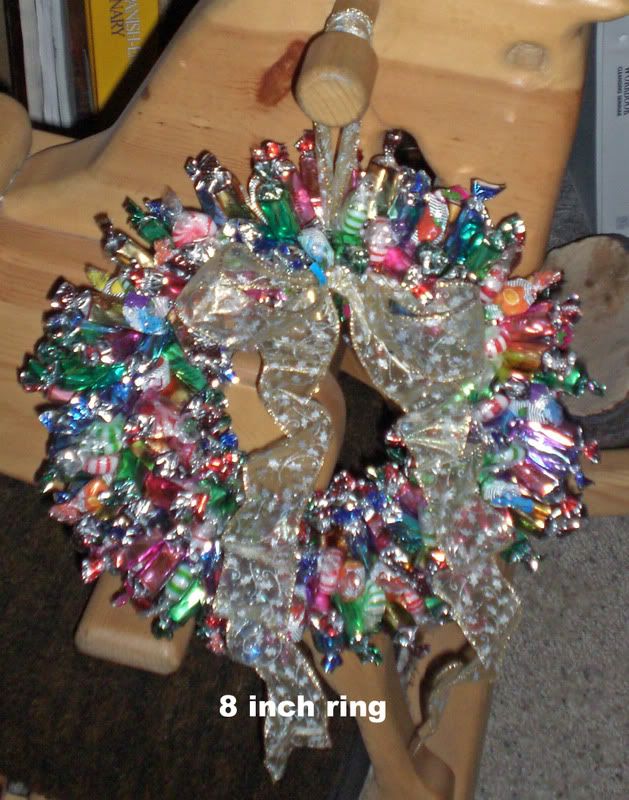 and this is a 10 inch ring. (It took about 2 hours partially because I was doing it at work)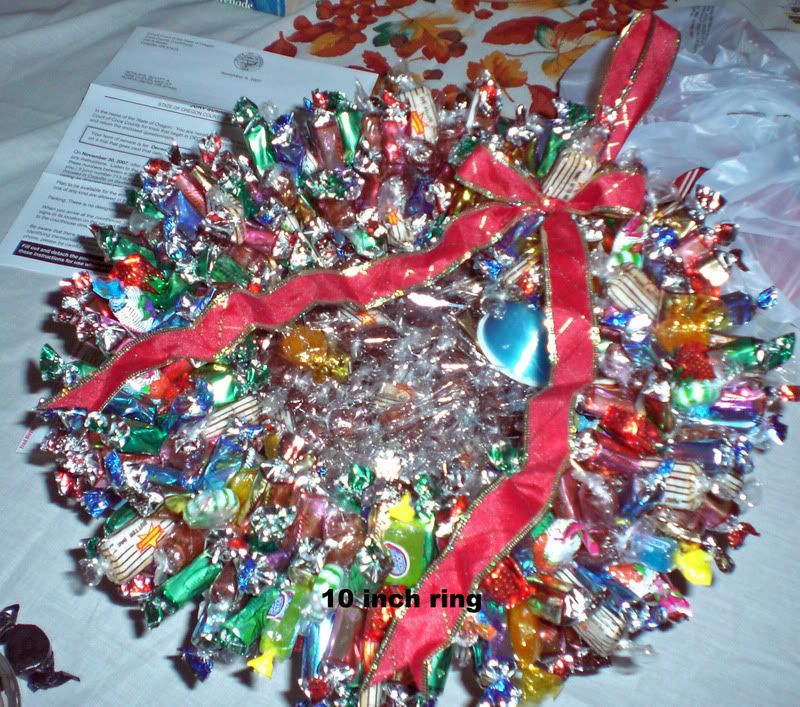 I'll be making more this week and will take pics as I make one, in case any one is interested.
(sorry if the pics are really big)