This fox came about because I wanted to crochet something that looked like it was sewed. I started in the craft store trying to purchase real wool yarn that I could crochet and felt. I couldn't find ANY natural fibre yarn except for a giant ball of "fisherman sock yarn". So, I thought I might try really thin yarn and a really tiny hook so I'd end up with super-small stitches. I ended up with mercanized cotton and a 2.7mm (Size 00) hook. There was no orange mercanized cotton, so I died two white balls orange. I really like how it ended up turning out. The eyes are 21 mm diameter
Many, many stiches later, here's my fox.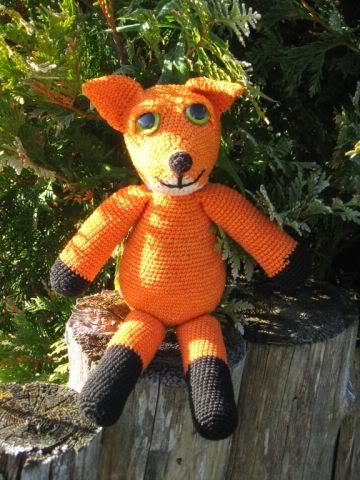 I had to include a close-up of my tiny stiches.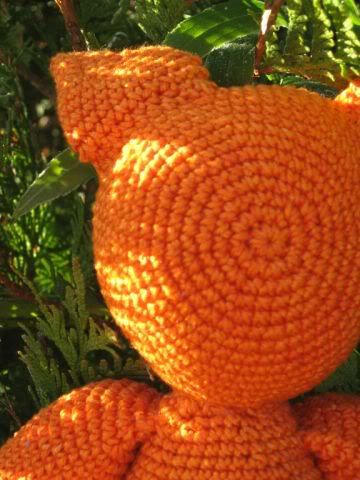 I'm not sure I was successful in making something that doesn't look crocheted, but I think that it is a nice alternative look to crocheting with heavier yarn.