I made these guys for a swap, but my partners have received and I really wanted this guy and gal to have their own post. I took progress pics for once too.
This is my geeky girl monster. She has pigtails, glasses, and socks.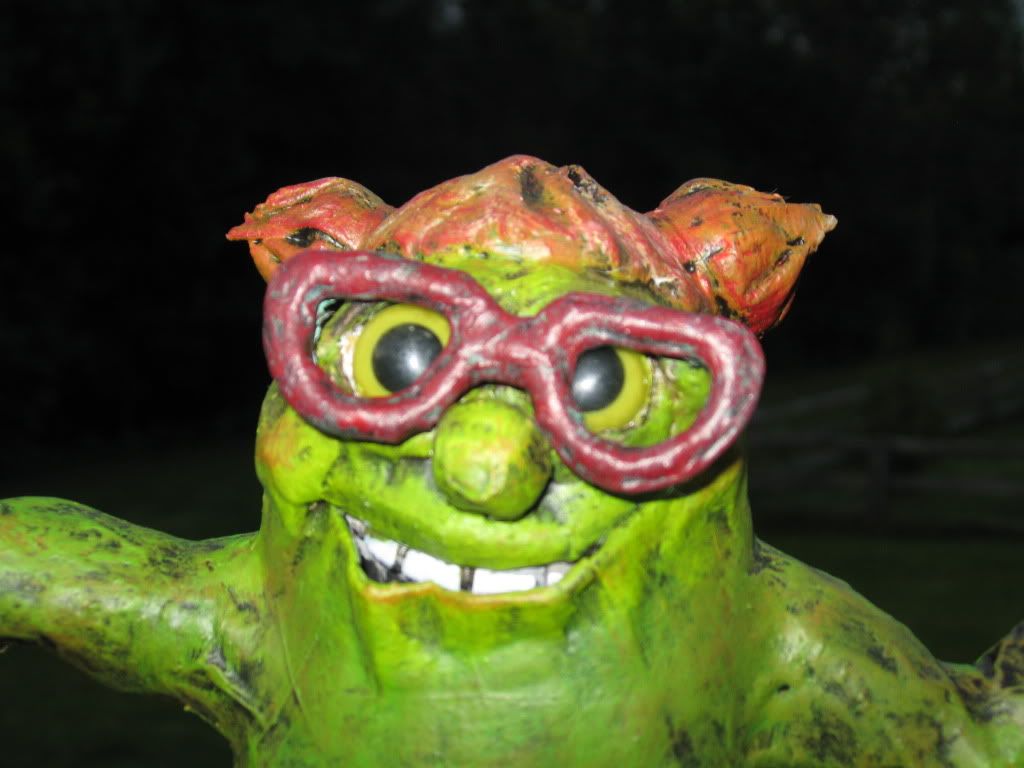 This is my gentelmanly monster. He's got a top hat and is presenting a flower.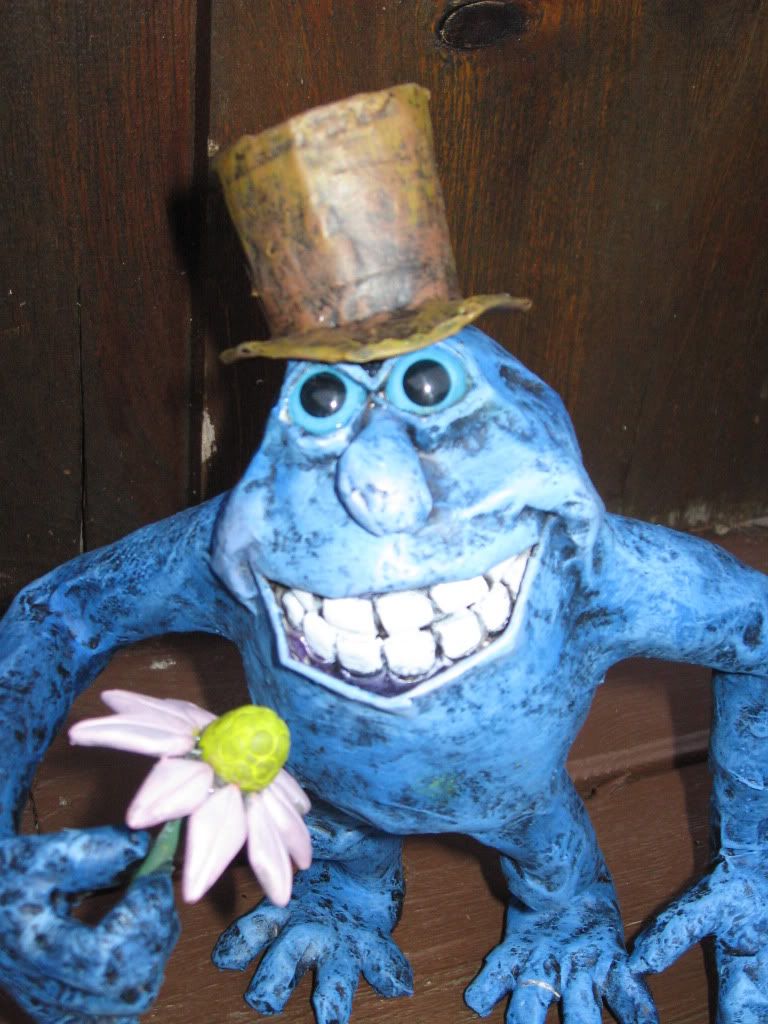 Okay if you're anything like me, you like the progress pics better than pics of the final project. So, from the beginning...
They all started out as a random bunch of body parts. I use newspaper, masking tape, and wire to make the structure. Then I cover everything with a few layers of paper mache. These are all arms and bodies.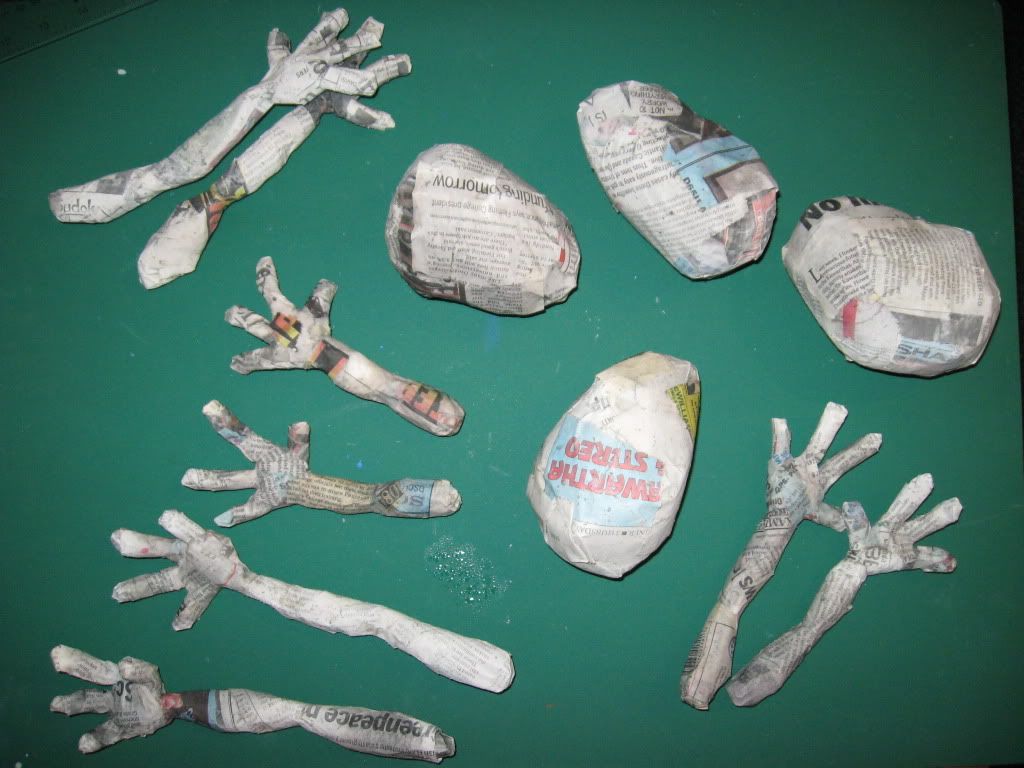 When the body parts are dry, I use wire, a glue gun, masking tape (whatever) to stick them together. The wires inside the arms and legs let me position them. Then I cover that in a few layers of paper mache.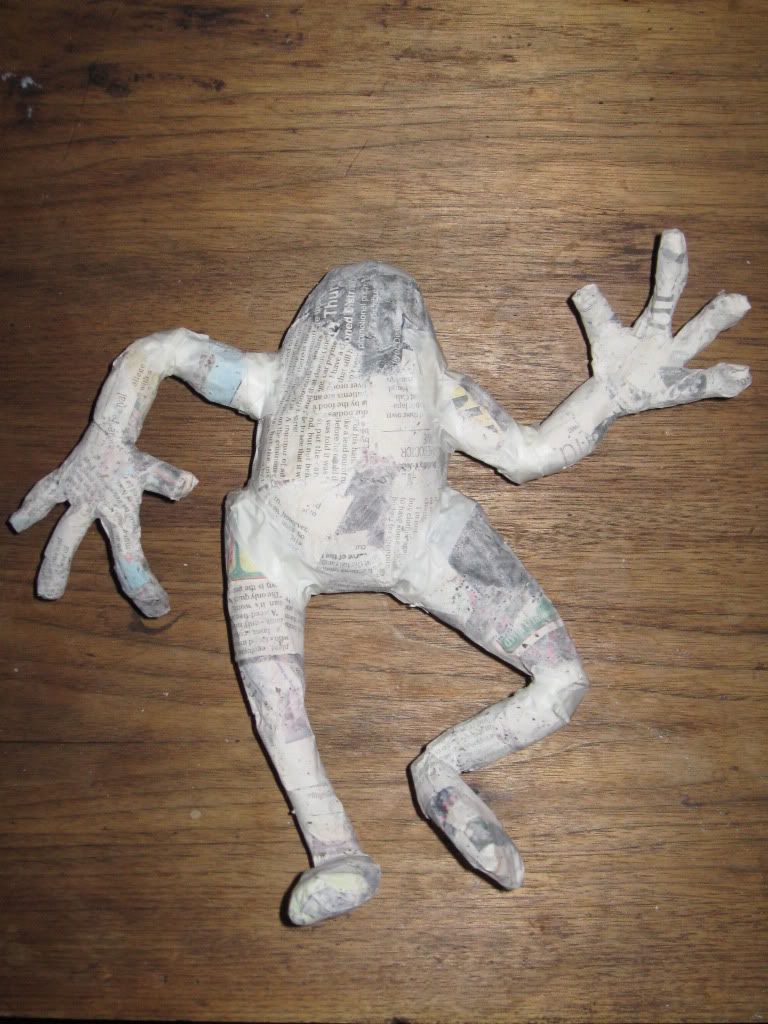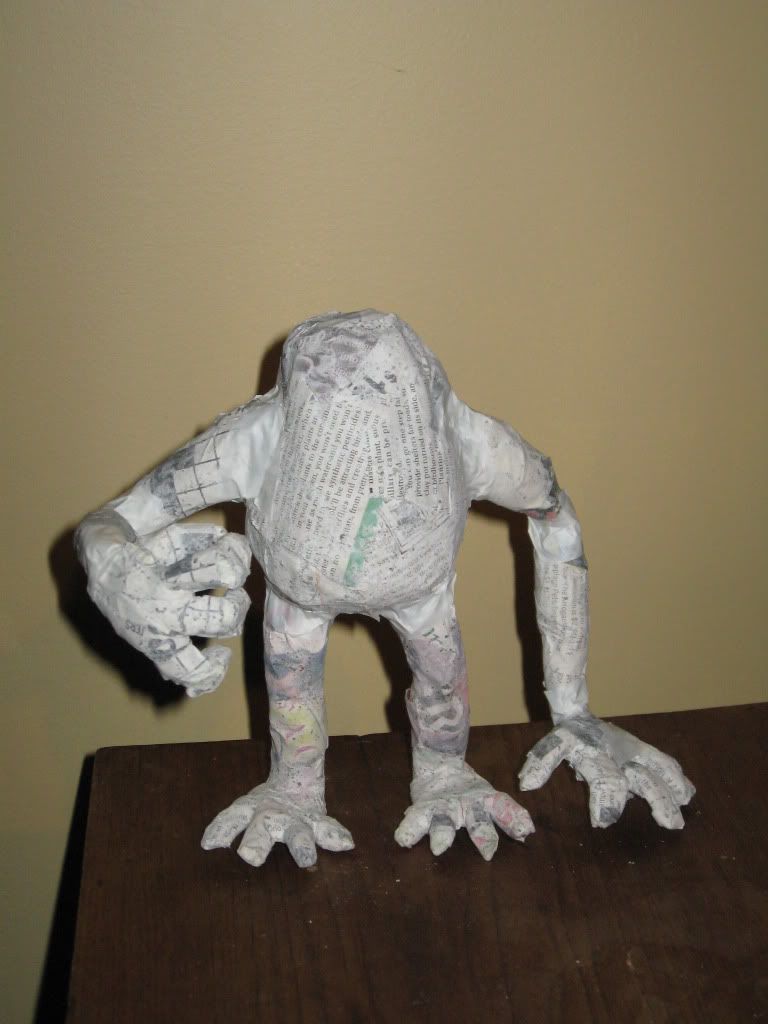 When thats all dry, I cut off the top of the head. This lets me make a jaw. I make teeth out of sculpey and install eyes (I used plastic eyes for these ones, but I usually make eyes out of sculpey too. At this stage my monsters start to have some personality, so I can make any accesory items I want (hats, glasses, etc). I installed the hook in the back of the geeky girl at this point, as my swap partner requested that she hang up. All this gets papier mached again. On this final round of mache, I add lips and eyelids.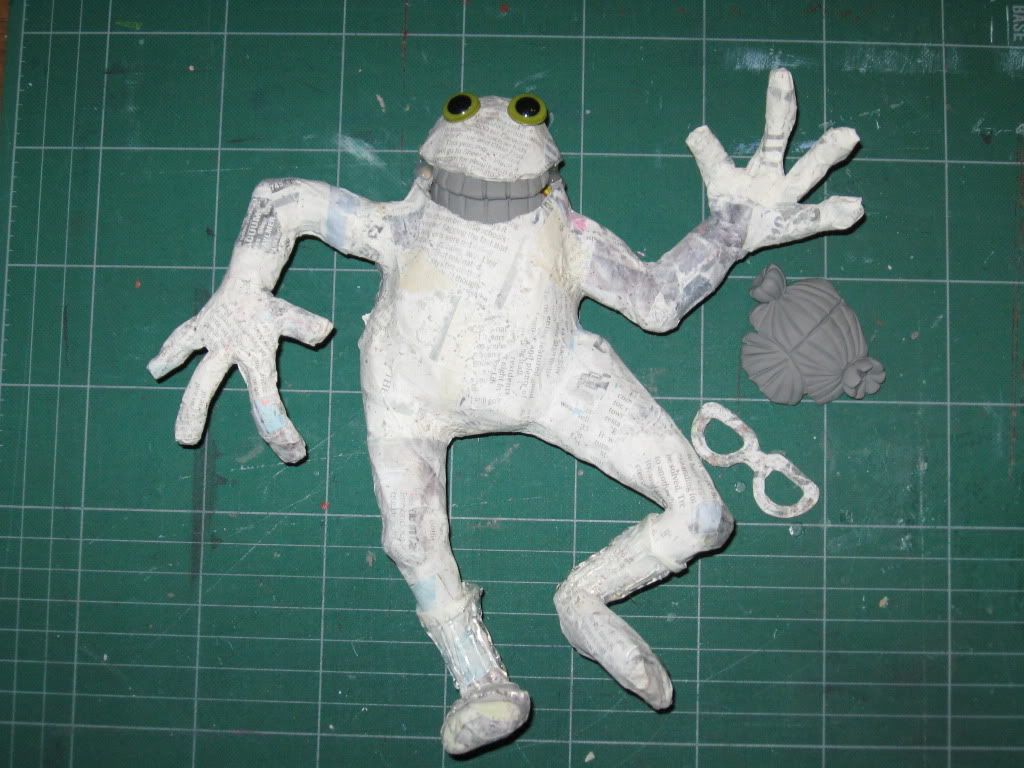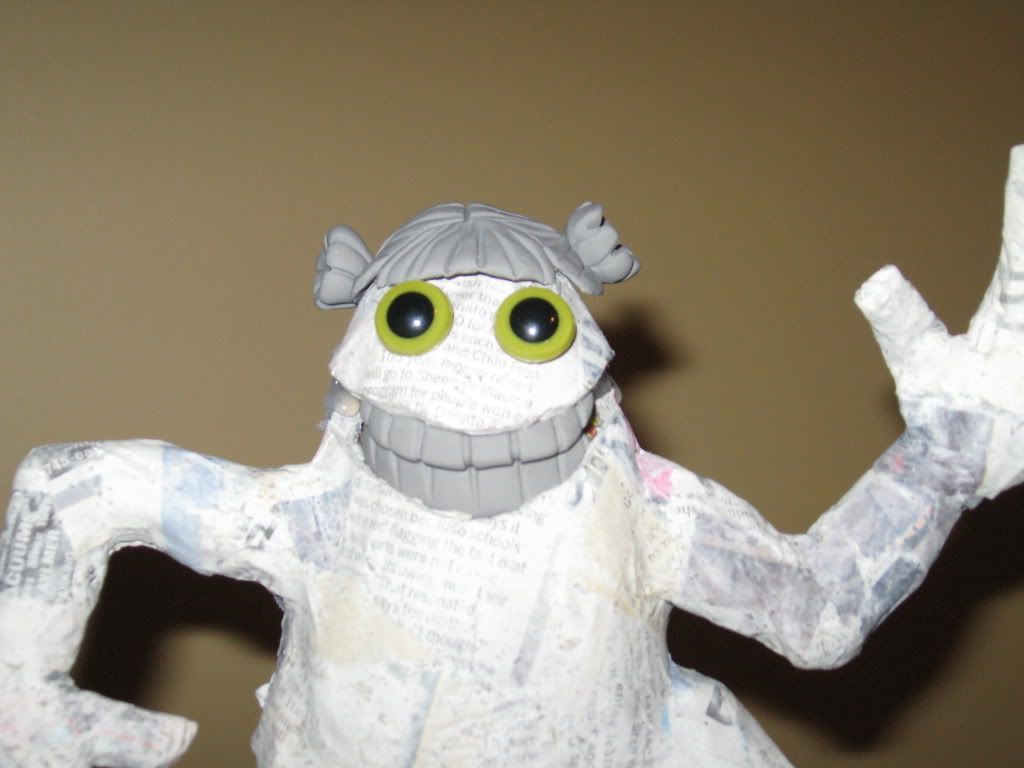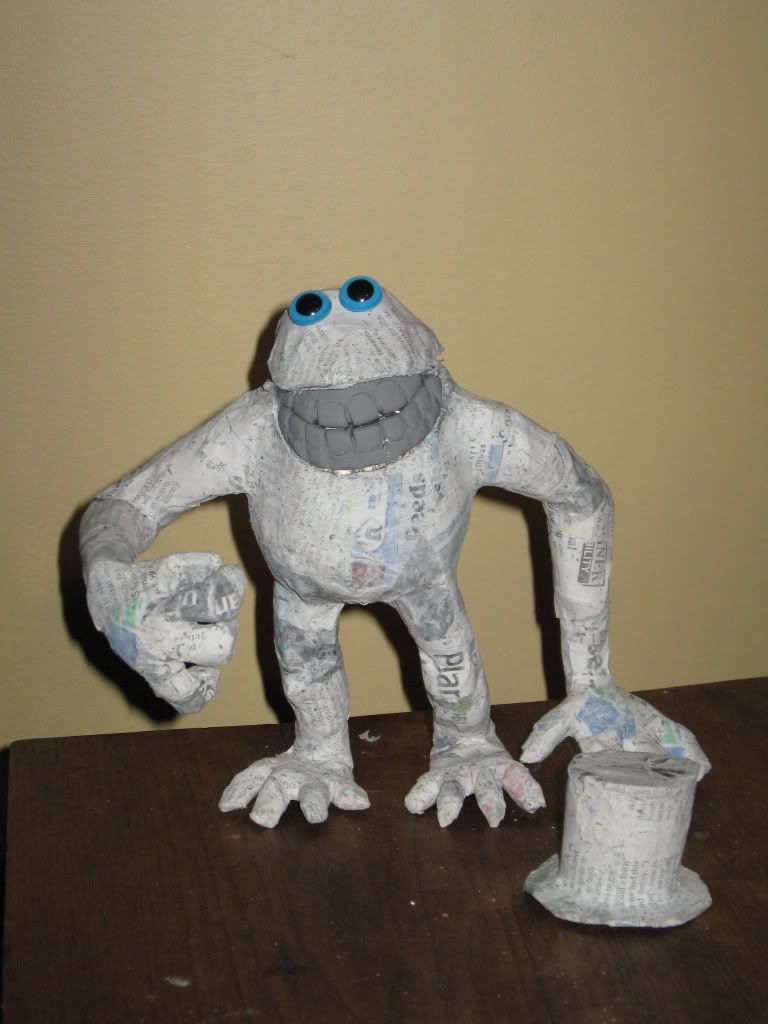 When the last round of paper mache is done, I mix white glue and brown paint together and slop on a few thick coats This step adds strength and gives a base coat. Then I layer up several colours (from dark to light) to get the final skin tone. And there we have it!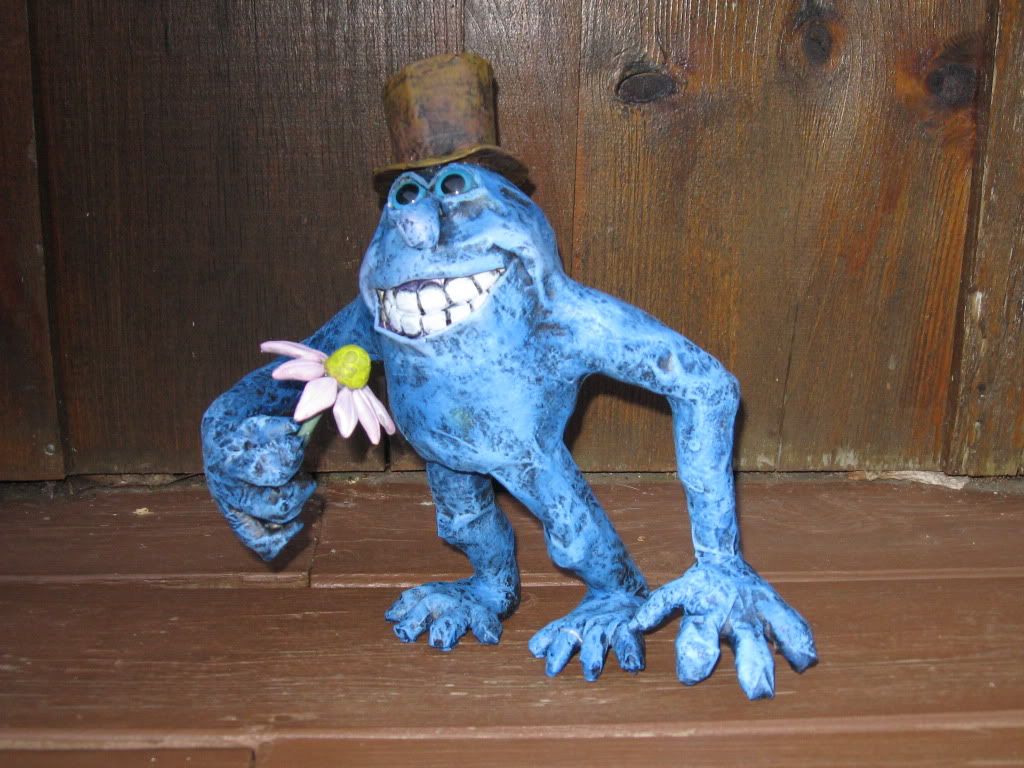 I have a few more monsters in progress (The extra body parts from pic 1 above), I just need to get motivated to finish them.
Thanks for looking!