Forever ago I found a Create-a-Monster add-on set for a harpy. Being the huge geek I am, I though she would make a cool Hagraven (from the video game Skyrim. See here:
http://elderscrolls.wikia.com/wiki/Hagraven_%28Skyrim%29
). The problem with the add-on sets is that they're missing a torso and the upper part of the limbs. This makes color matching difficult. I was trying to decide if I wanted to paint a whole doll and add on the parts or if I should just mash-up 2 similar colors. I ended up doing the latter, so that's why the coloring is a bit off.
Normally I wipe the factory paint and make a whole new face. I was feeling lazy so I just decided to enhance the factory paint job by adding some shading around the eyes, giving her some cheek definition, and making the lips a bit darker. I blushed the wings and legs to make them less bright and more defined. I also painted her little finger and toe nails black. I made the shirt and added feathers to it, and added feathers to a skirt I already had. I also made her wig out of costume fur.
On to the pics! It started getting windy outside so I had to finish the shoot inside.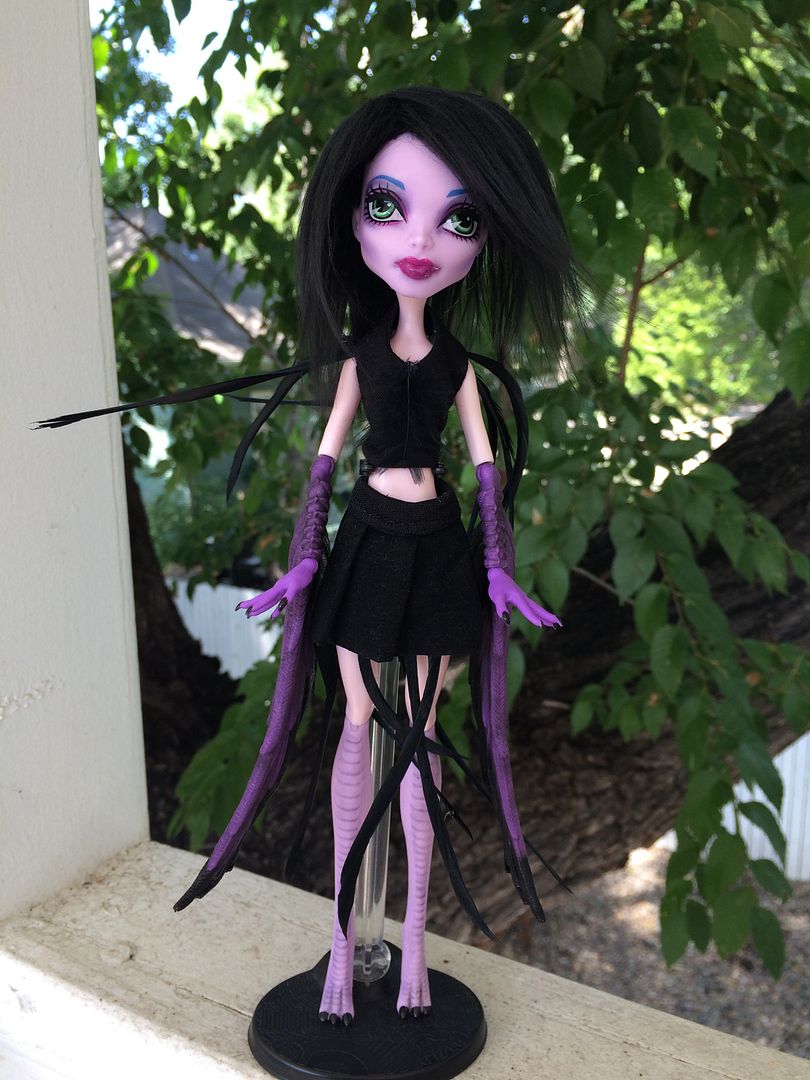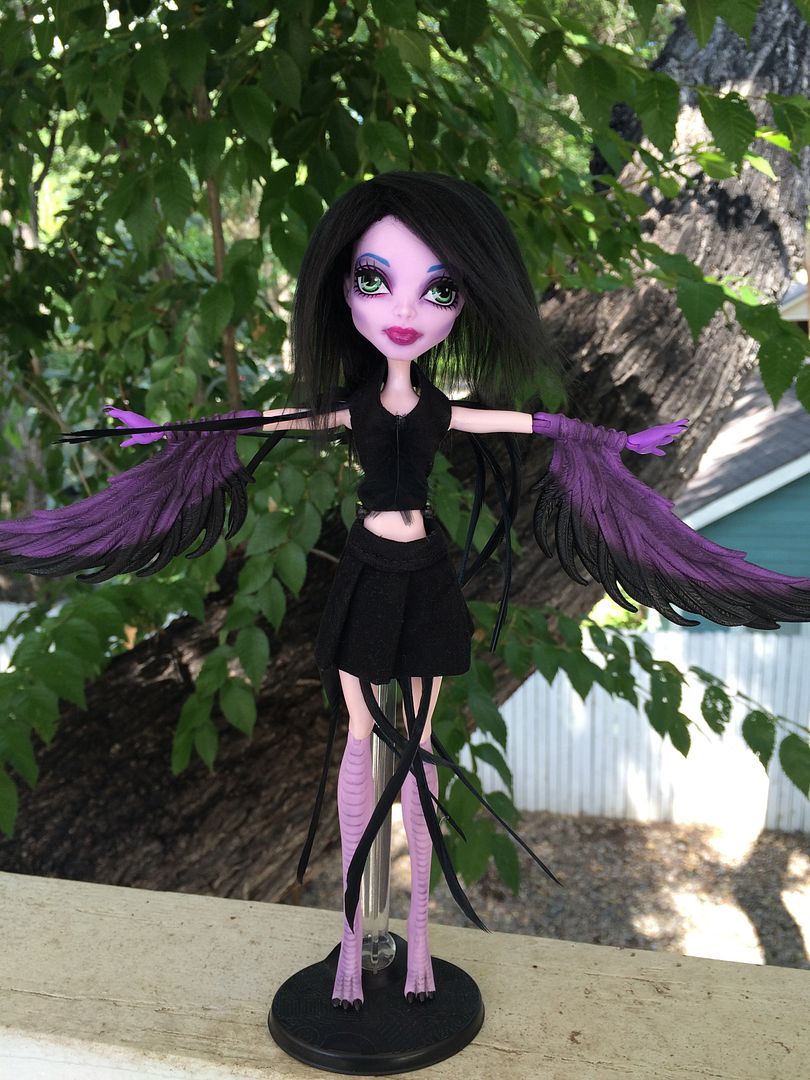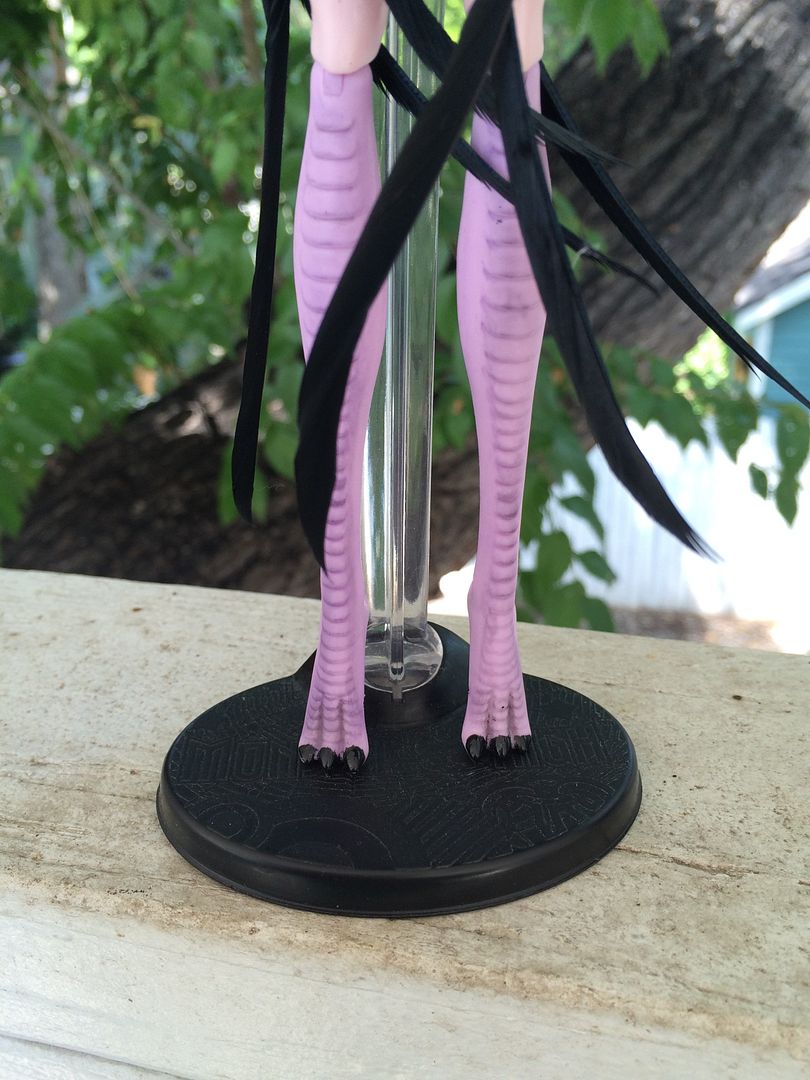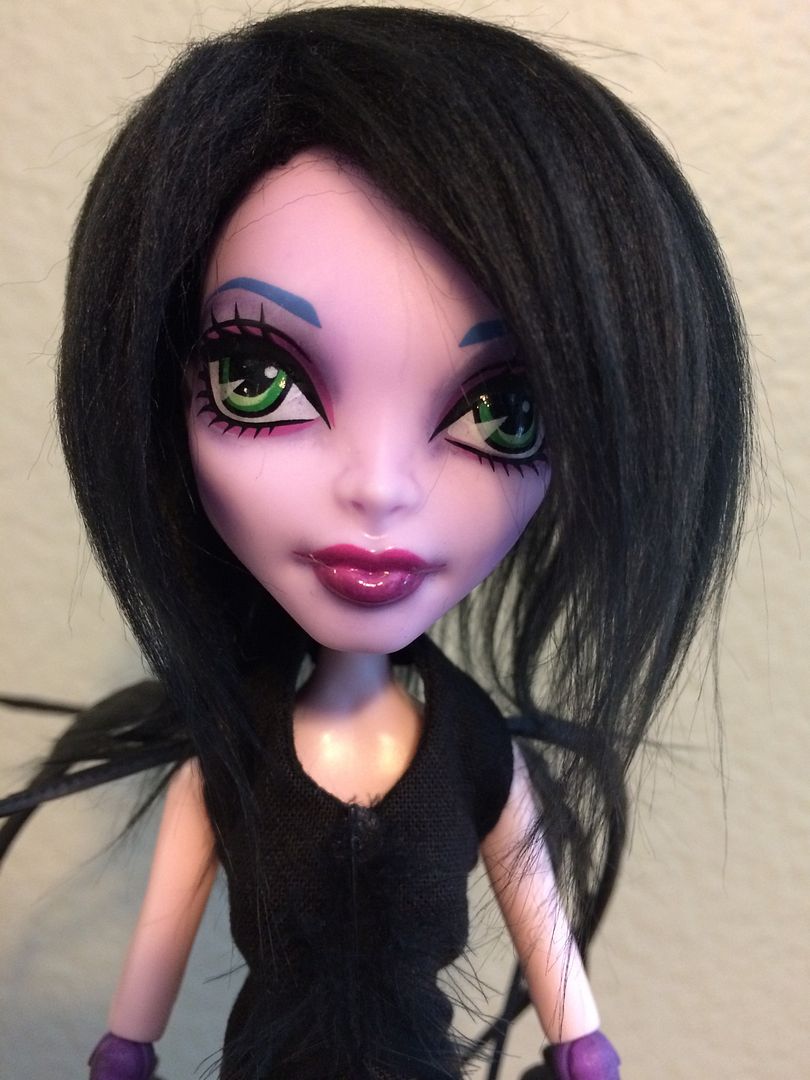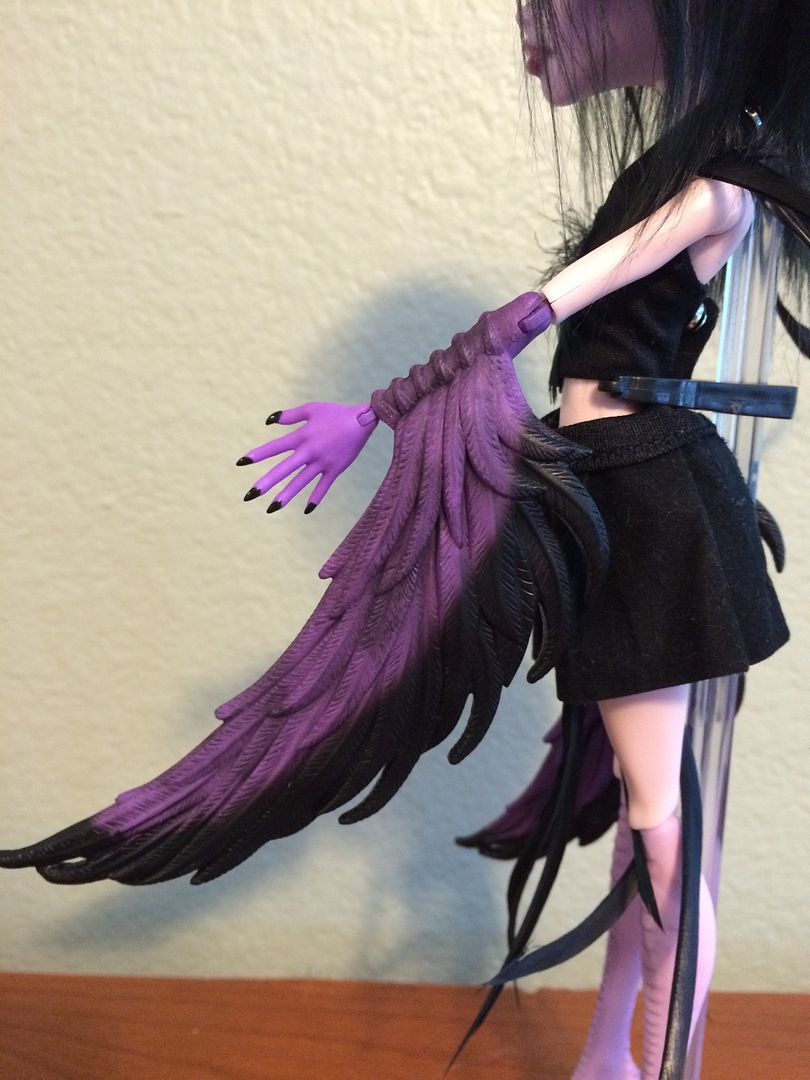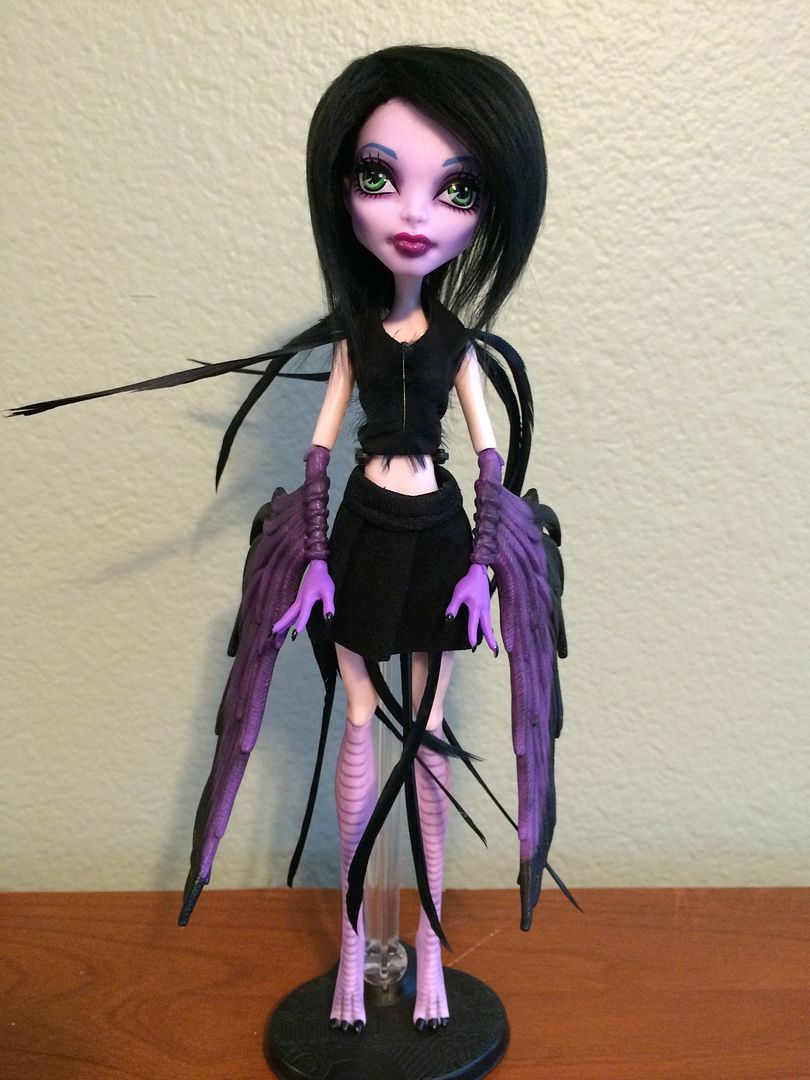 She's my third video game inspired doll I've customized. I had a lot of fun with her!