One of my bosses collects day of the dead stuff and the other day she told me she'd like a doll because she adds something new every year. I had a skeleton head laying around from a Create-a-Monster set, and I had to use a Spectra (the ghost) body because she's the only white body other than Katrine (the cat), which is hard to find. That is why this doll's hands and feet are clear; because she's a ghost character.
Anyway, I haven't had good luck doing my own face-ups because I have trouble with eyes so I added to the factory face (spider web, swirls, heart, dots, mouth). I painted a small rib design on her neck/chest as well. I had a wig laying around from a create-a-monster set and I added a veil and some flowers to it. I made the dress and shawl as well.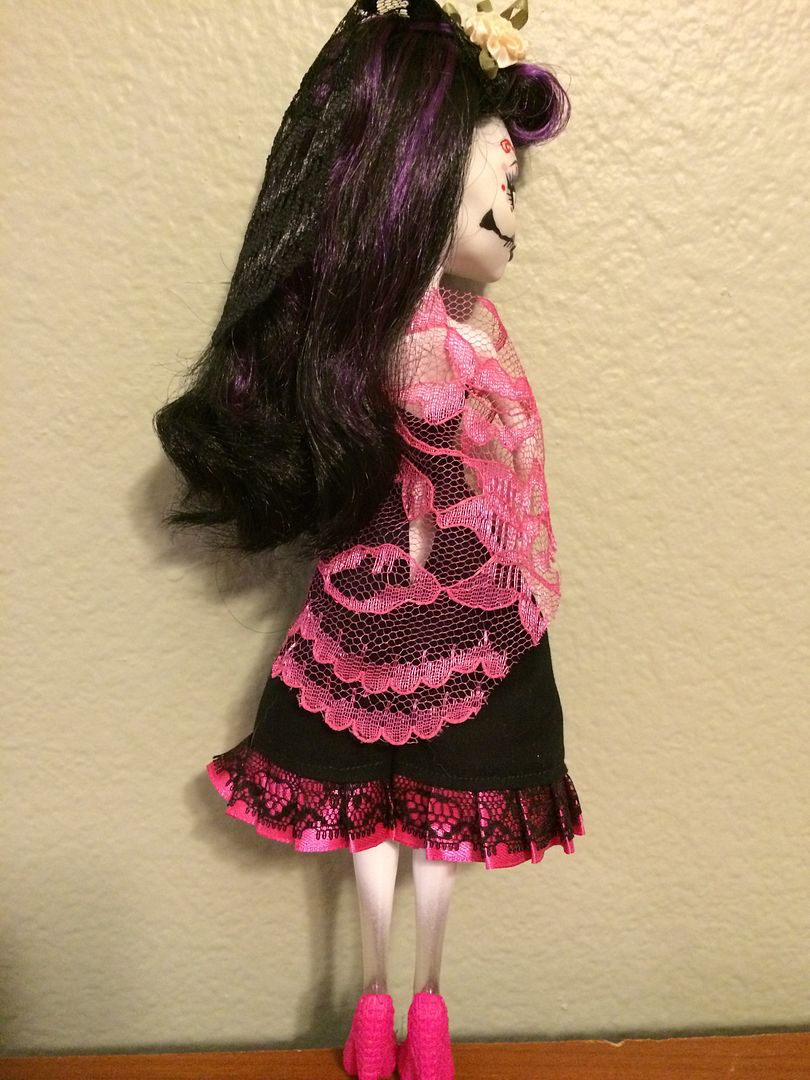 I hope this is what she had in mind. I had a lot of fun making her and I may do another for myself!