I didn't feel like sewing for a while, but I found some cute Halloween fabric at the store and thought it would be fun to make more clothes.
The bat cape. Made from a sheer fabric and lined with cotton.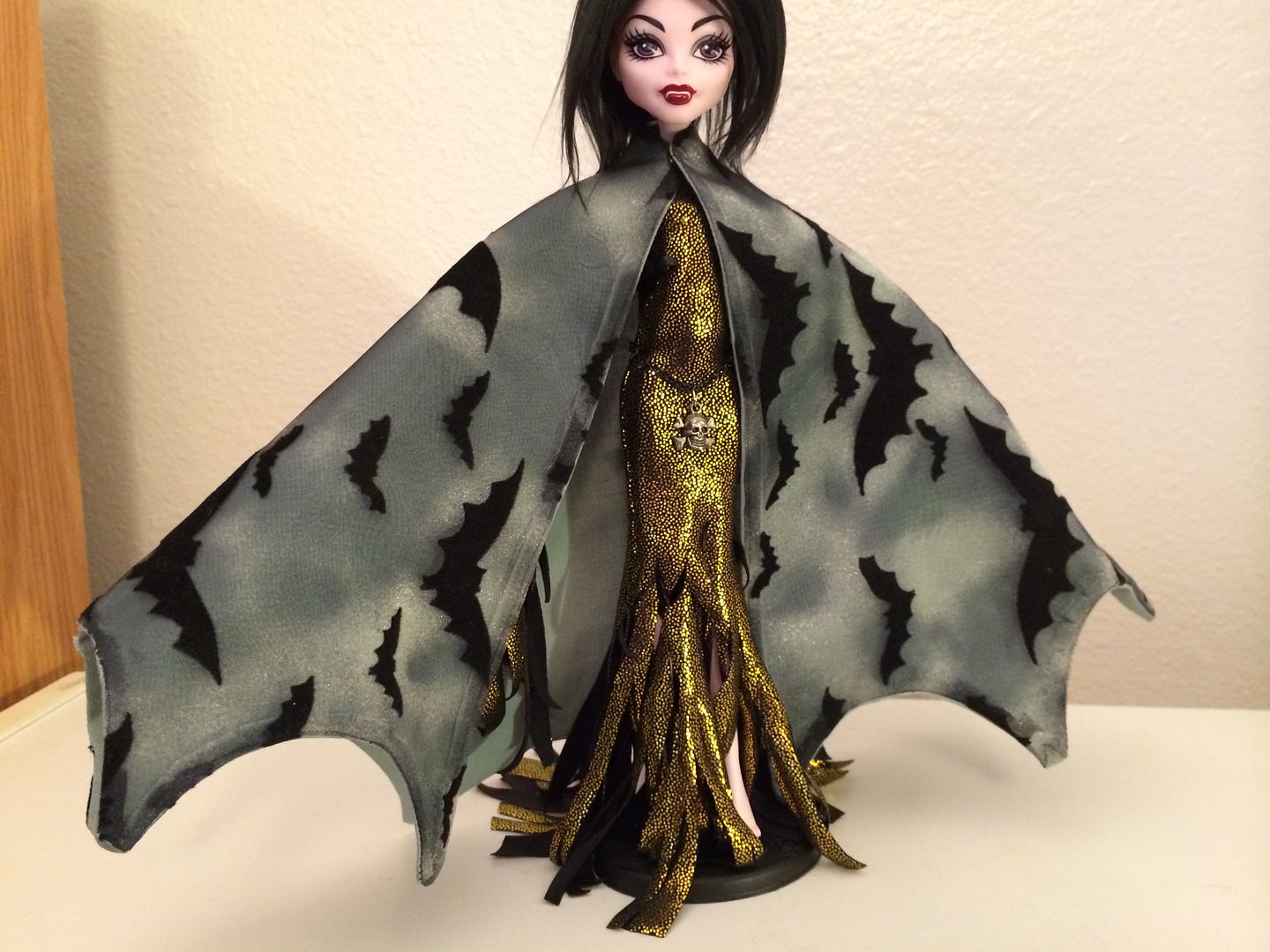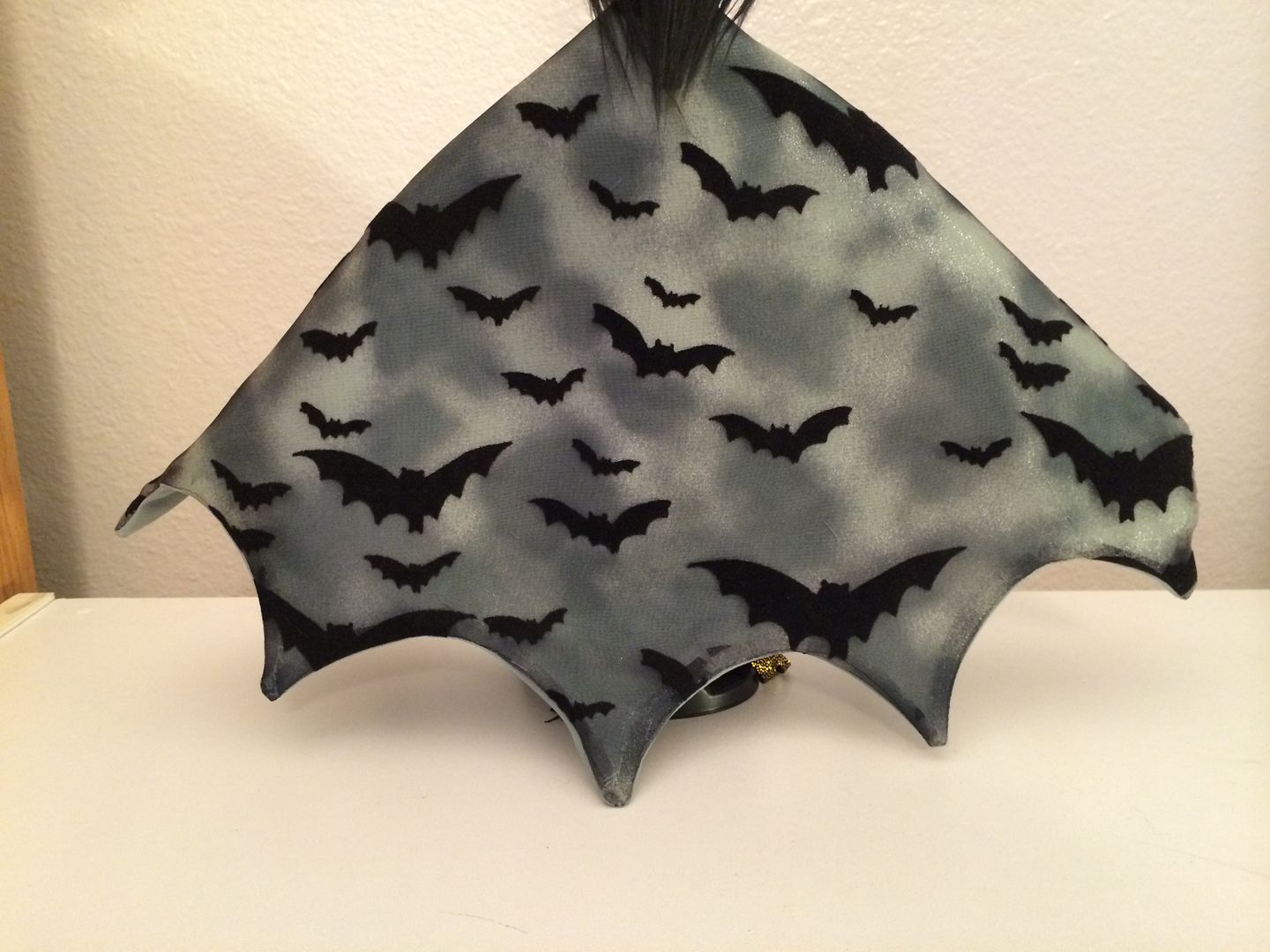 Spider dress. Same type of sheer fabric as the cape, lined with cotton.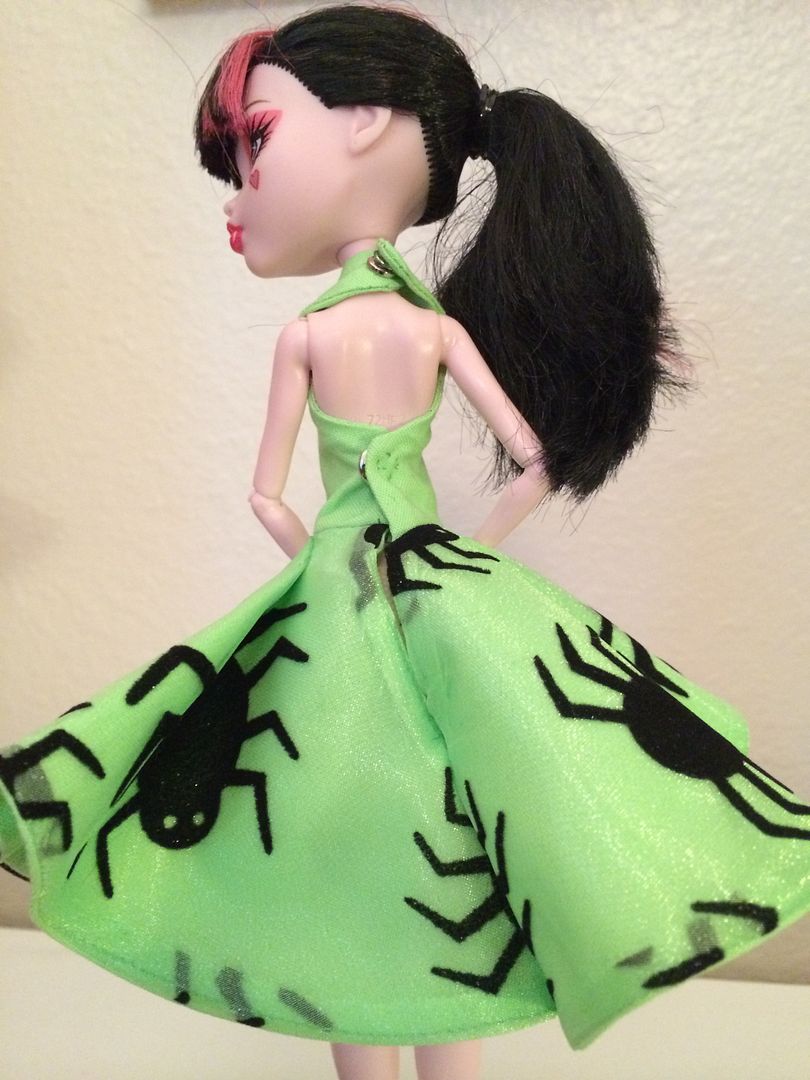 Spider cape
And a pair of leggings for my ball jointed doll.
I had a lot of fun making these! I got more Halloween fabric, I just haven't cut anything else out yet.