Good question Naantje! Provided the pages submitted fit the prompt, AND take at least 30 minutes per submission, then official answer: Yes.
I will say though, that I ask everyone not to abuse this answer. To always put your best work into the coloring, and if you find that a page took only 15 minutes, then do 2. This is a way to celebrate alternate crafting and creativity, but should not be a way to instant House Points. Do your best work!
Yay!
Thank you headmistress, rest assured that we won't take advantage of your kindness! With how intricate most of the pages in my book are, I definitely don't think they'll ever be under 30 minutes. I spent 2.5-3 hours on my first page yesterday! :O I had to start with the crafty page of course. It doesn't match any prompts, but I wanted to share anyway - it's just so appropriate.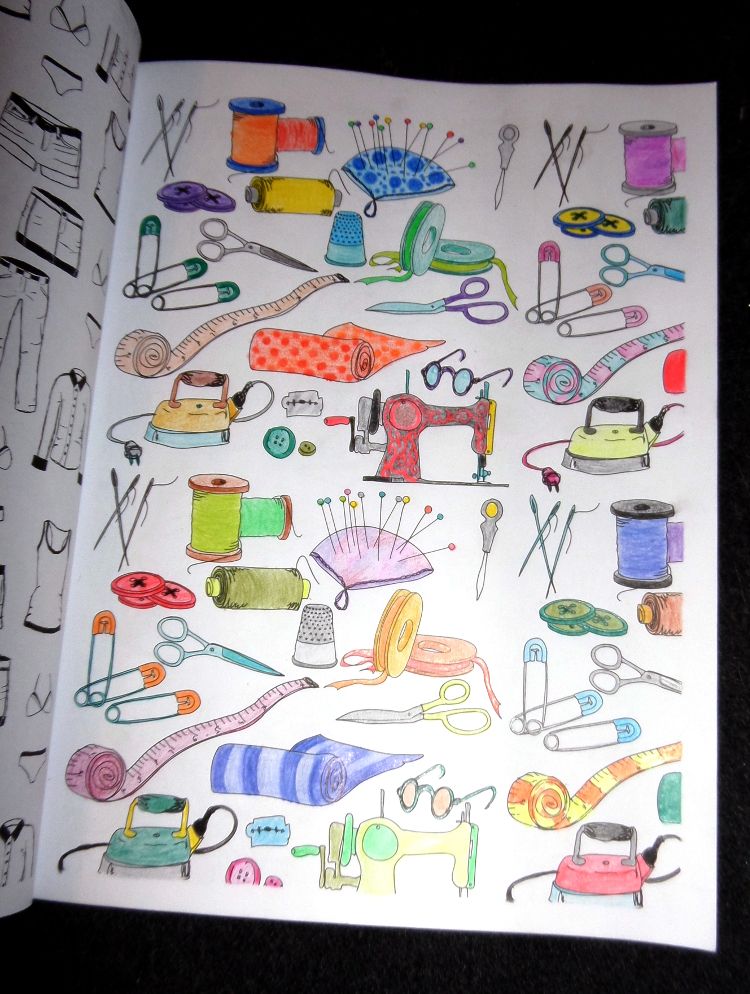 Edit: Also, as a PS,
I'm swatching a new yarn!
When I bought the colouring book yesterday, there was yarn on sale that was already marked down from €2.49 a ball to €1.49, and then got added to a buy one, get second one half price sale. So I got two balls of fresh spring green, one ball of darker green to complement, and one ball of purple for contrast. My goddaughter has a hand-knit gift in her future!