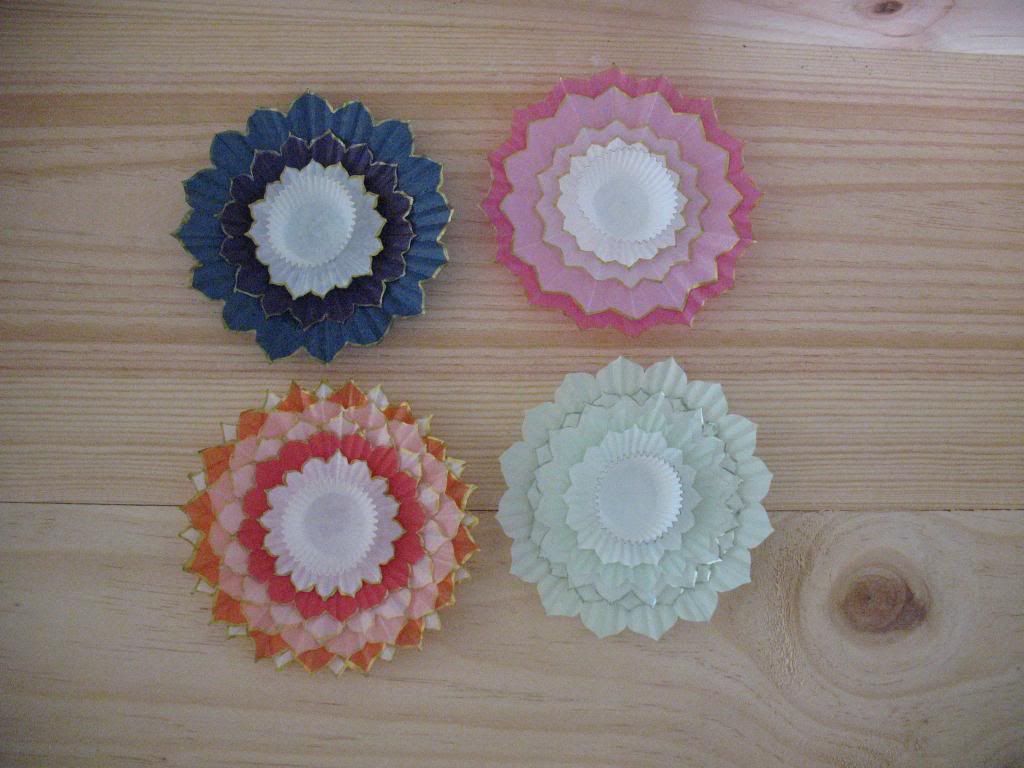 These are super easy and offer tons of customization possibilities! Make them from tiny candy cups for cards up to jumbo coffee filters for party decor. They are good for wreaths, garlands, gift toppers and mobiles.
What you will need:
A selection of cupcake papers and/or candy cups in various sizes and colors
Small, sharp scissors
Glue (see notes below)
Buttons, cardstock shapes, thumbtacks or other roundish thingies to use as centers
Paint marker (optional)
Doilies (optional)
The basic method is to flatten and accordion-fold each paper into a wedge of one-eighth of the circle. Take the ends and fold them once more; this gives a center line to use as a guide. If this makes the thicker side too difficult to cut, just fold the ears flat and use the crease.
Next, cut a petal shape on either side of the center line. I like to use curved nail scissors because they give a smoother edge. If you are making a bunch to match, it may be useful to mark a point on the blades to make all cuts the same length.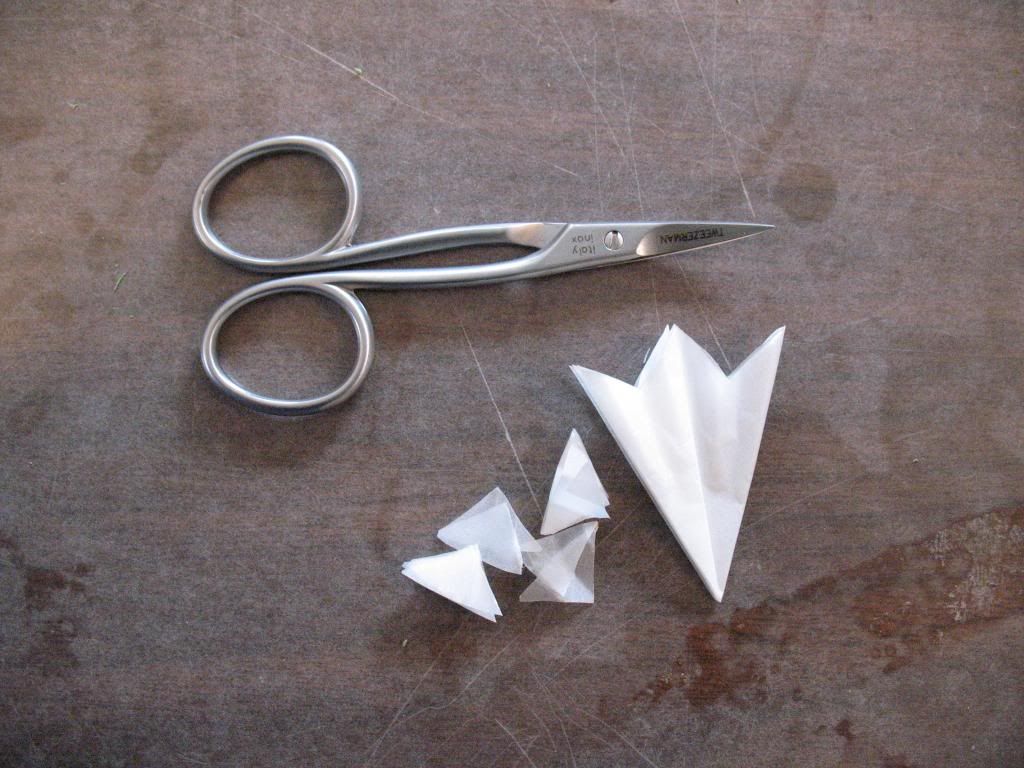 Unfold and decorate. Because of their coatings, some baking papers like glassine and greaseproof are difficult to color with ink pens. Nail polish works well, as do many oil-based paints like Decocolor pens. Sharpie has water-based paint markers that do not have the toxic fumes, but the color range is limited. They can be a little goopy, but any mess cleans up with a little denatured alcohol on a swab.
Layer the papers from smallest to largest. Usually I assemble the main body first and hold off on the center until mounting in case I need to conceal a wire or other attachment (many of those pictured below are shown without the centers because they have not been mounted yet). As with markers, some glues are ineffective on baking cups, so do a test. Ecoglue is pretty good but can show through on some papers. Experiment with your design before you glue. Aligning the petals and offsetting them can give very different looks:
Different petal shapes can give very different effects, from funky to elaborate.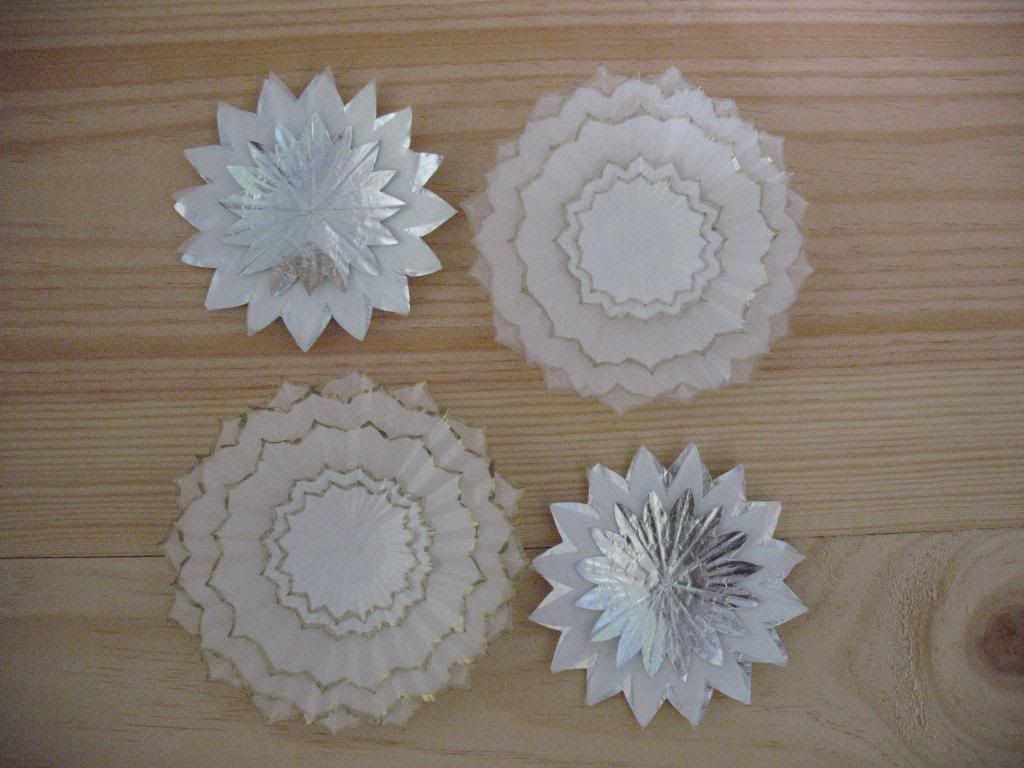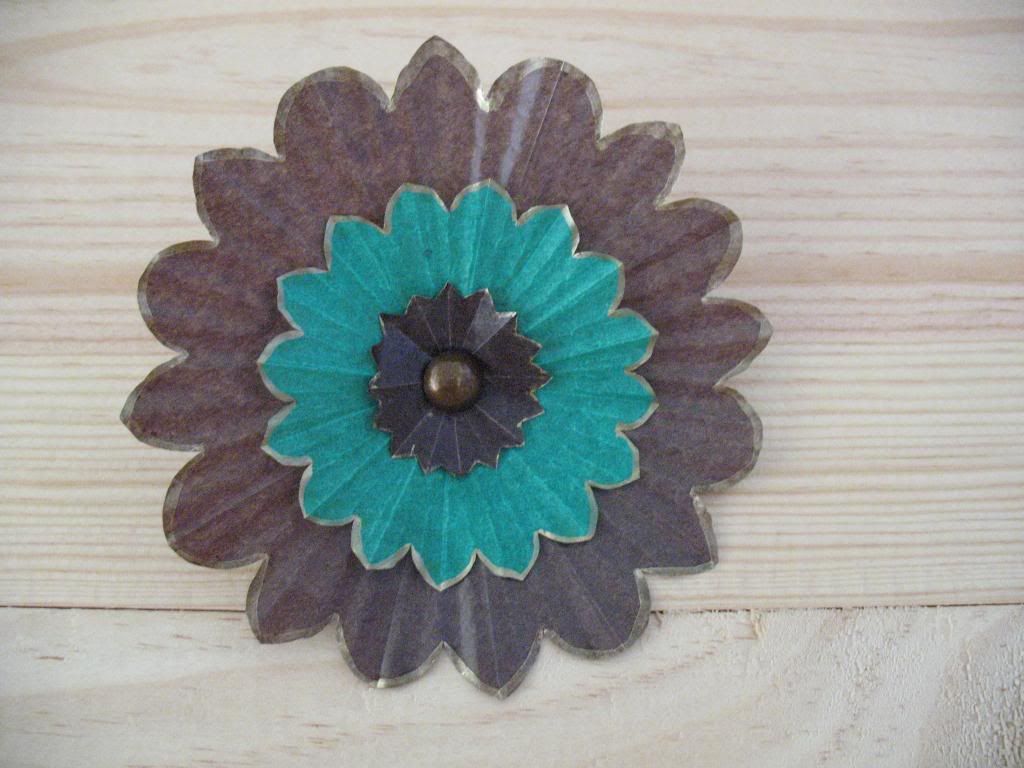 Get a variety of looks by edging some or all petals, or by just coloring the tips: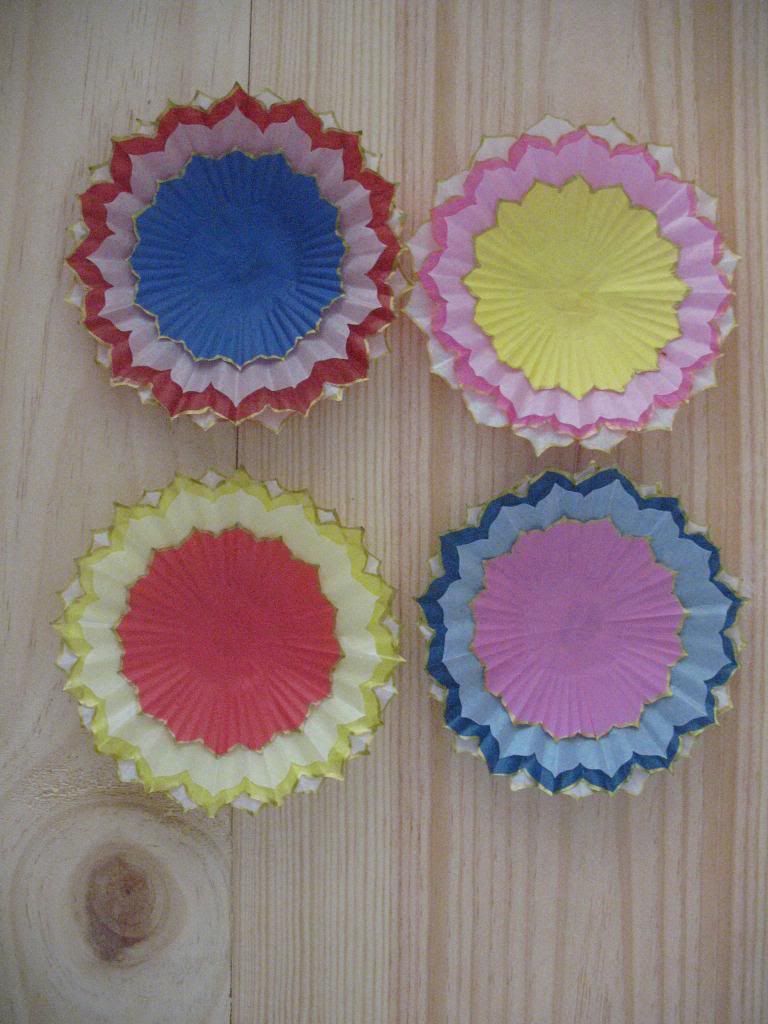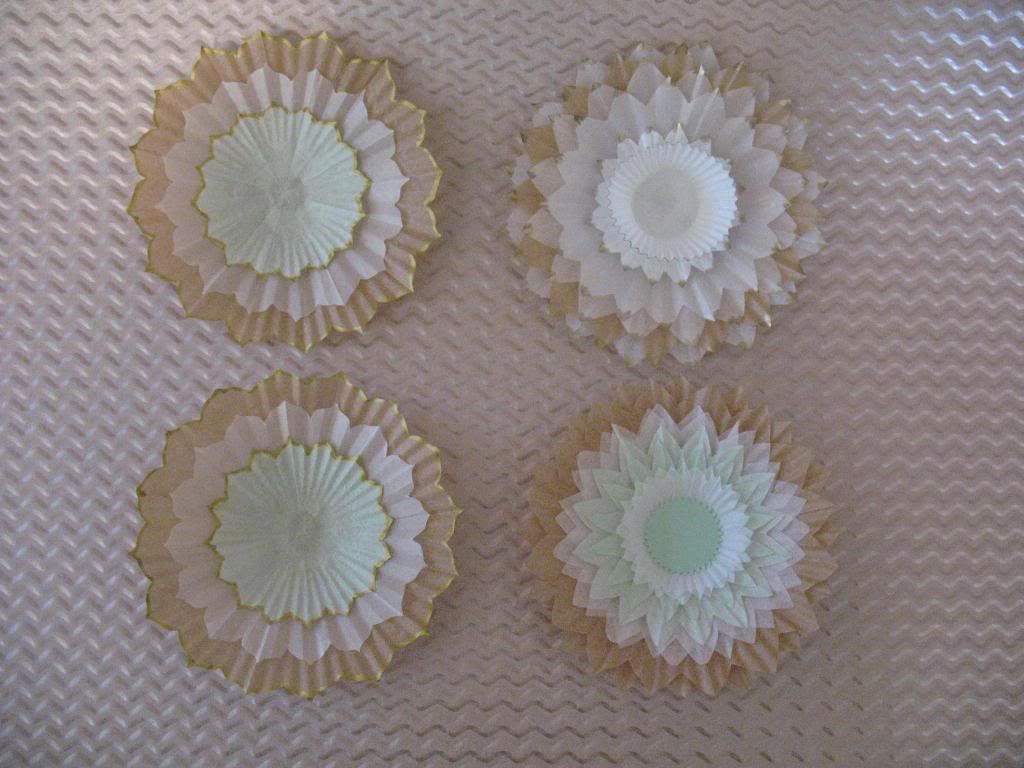 Patterned papers can make a very nice effect: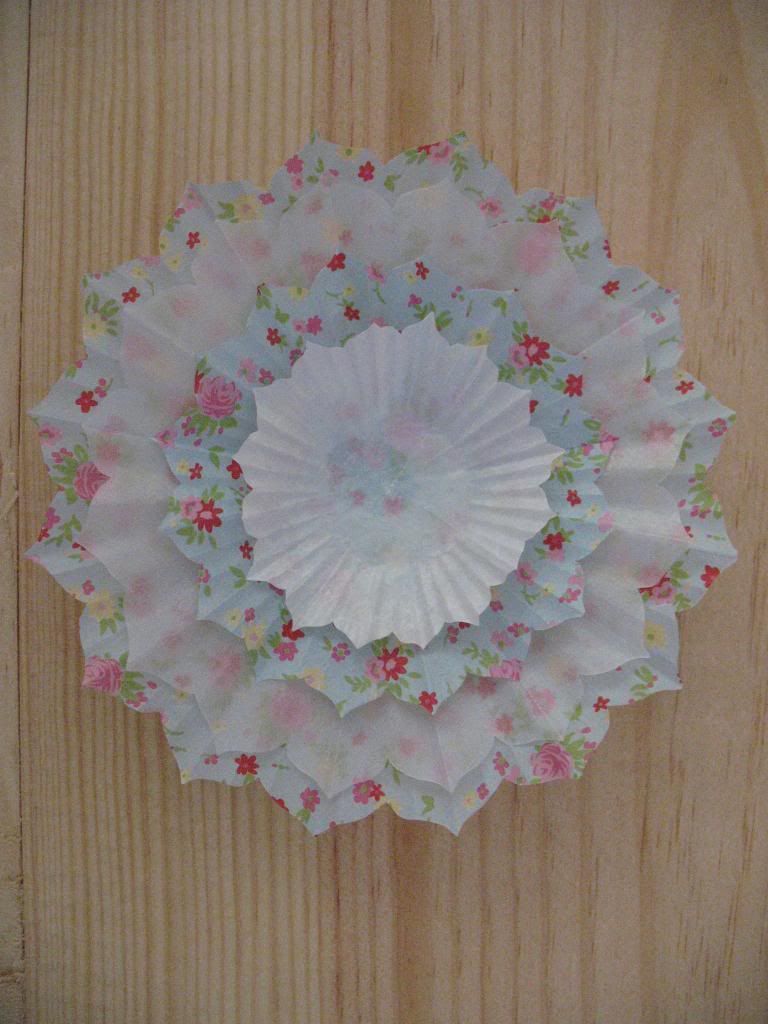 This center can be a punched cardstock shape, a thumbtack or button. Punch a circle from another cupcake liner to match the center to one of the petal layers (if you are careful, you can still use the rest of it in another flower).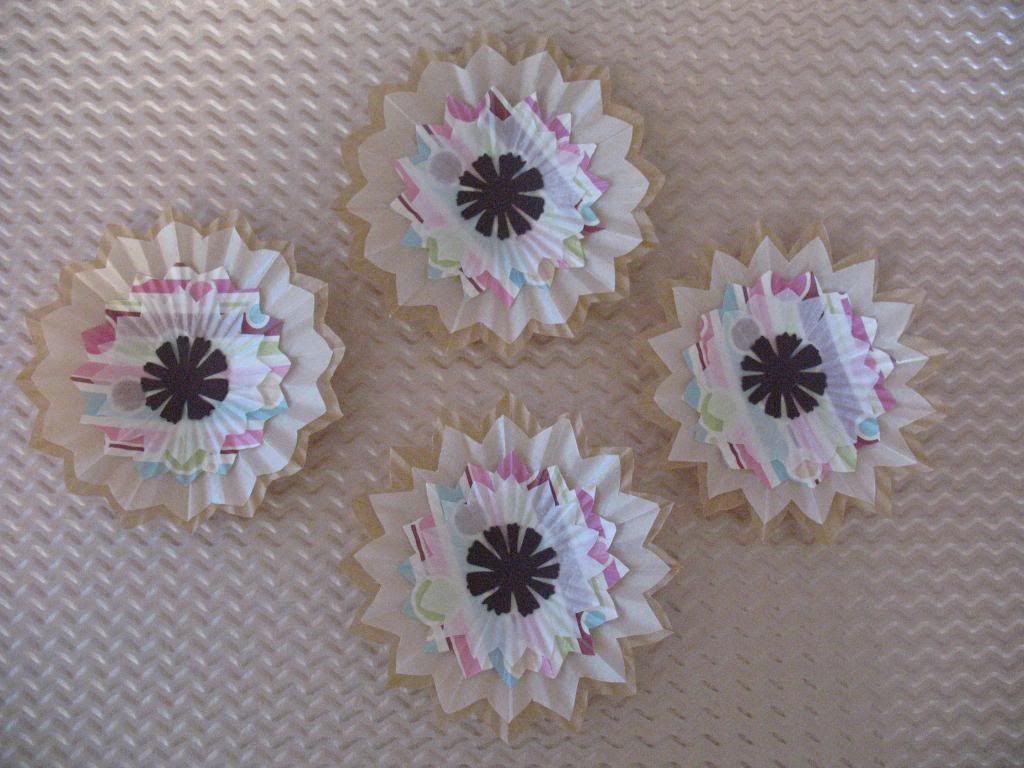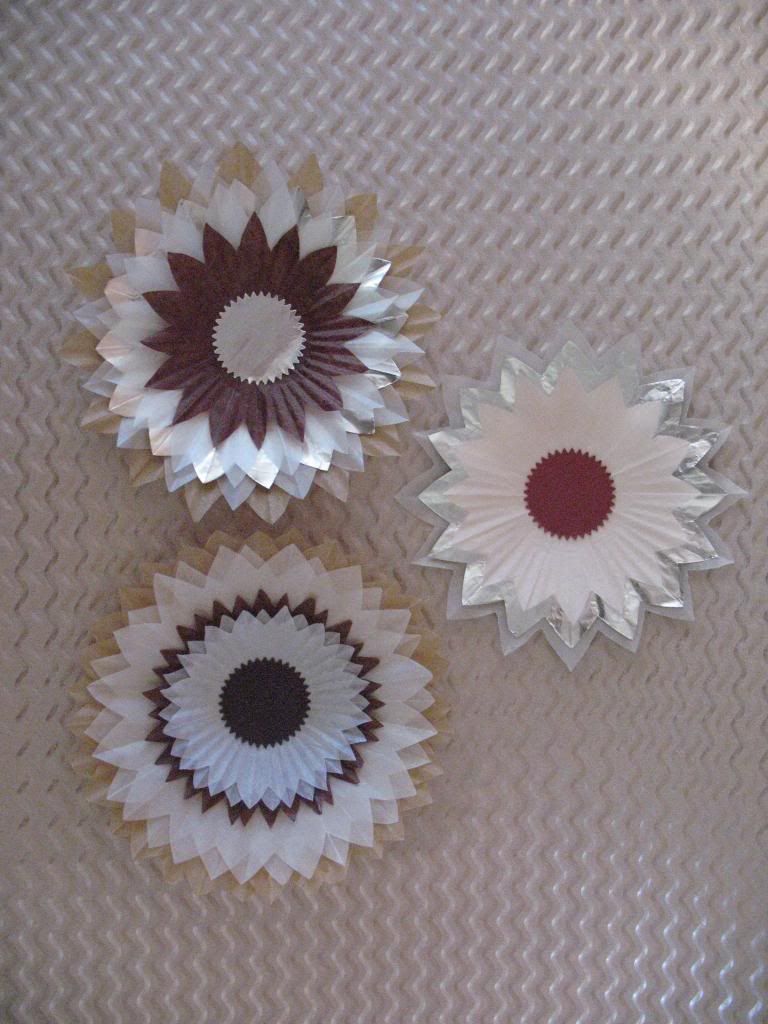 You can also take a small candy cup and make a daffodil corona. These are very delicate, so definitely leave these until final assembly if you can.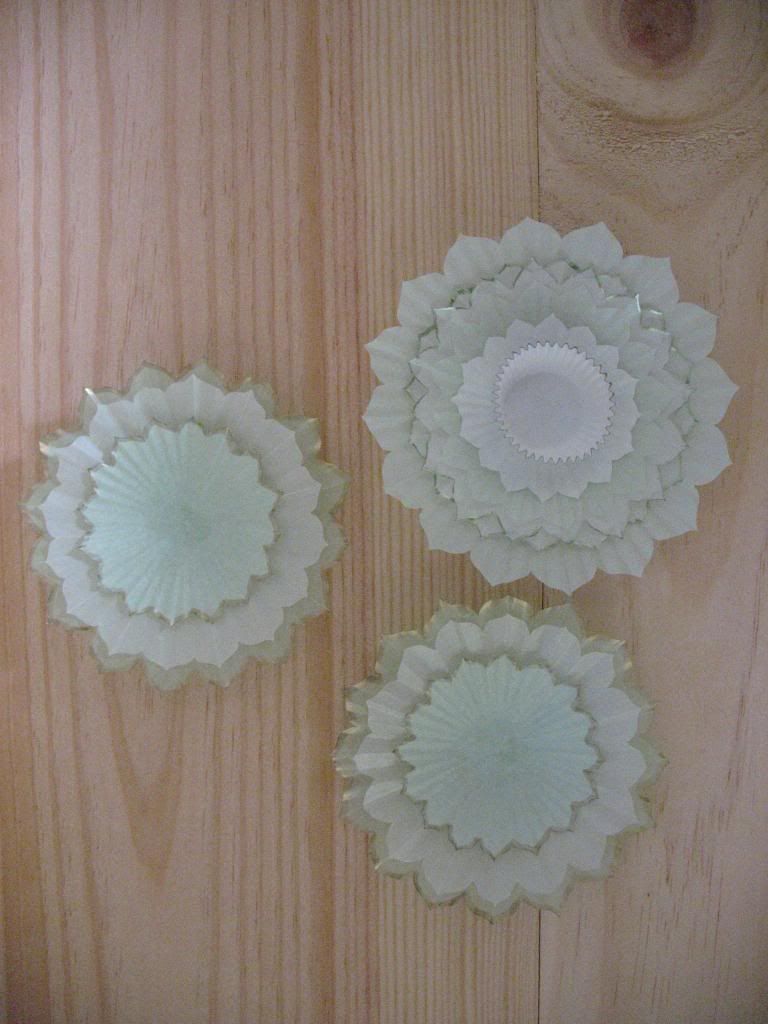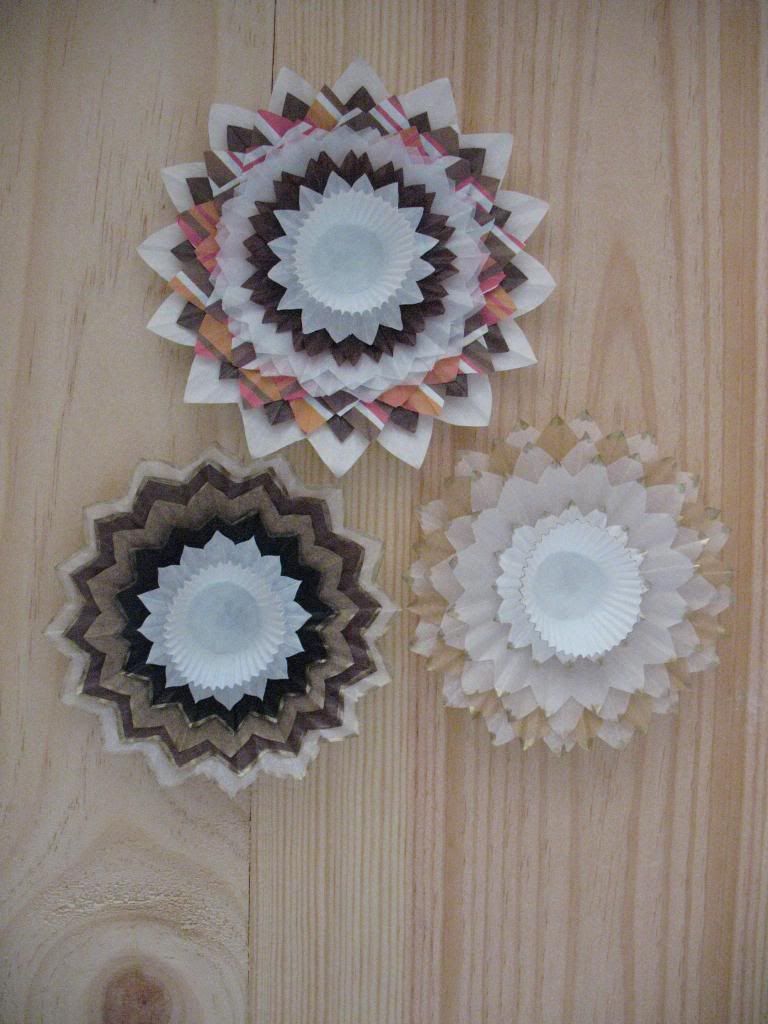 Try adding a doily:
Mount them as appropriate for your project. Wired buttons are versatile:
Decorative upholstery tacks and on the wall are instant decor (I am planning to add a vinyl tree):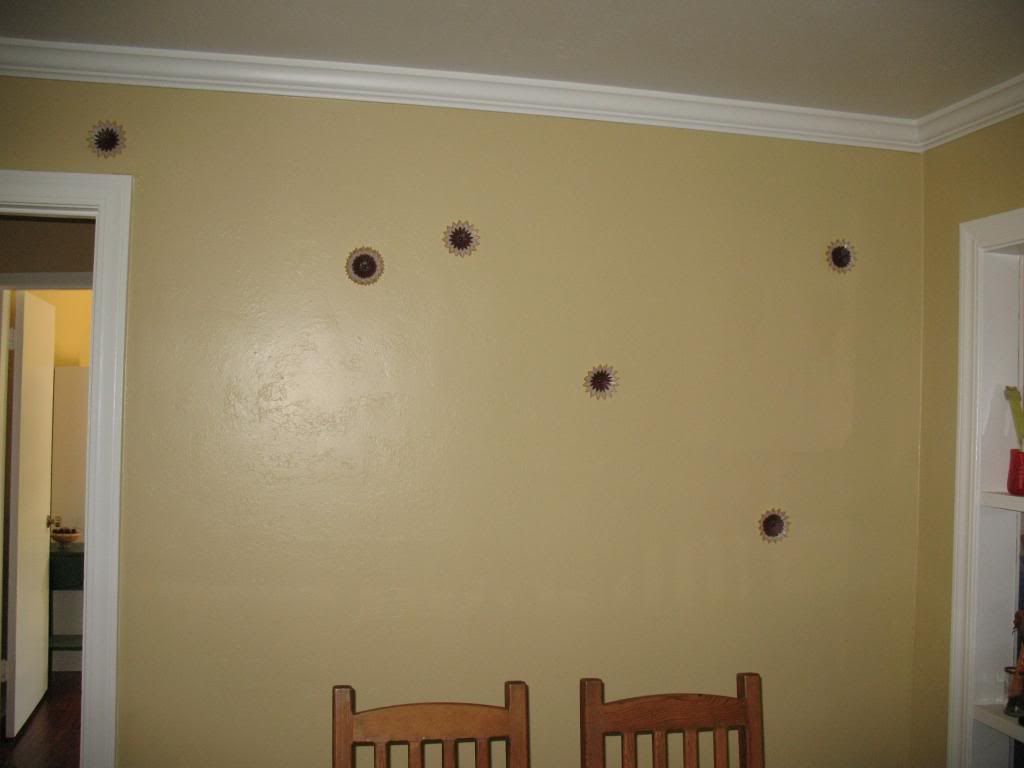 A handful strung on baker's twine makes a garland: