Hi there! My partner, tapestrymlp, in the Terribly Important SOB swap Round 2, hails from the Hufflepuff house. She is so terribly important, that Hogwarts recognized her by naming her Head Girl. Huzzah!
The medal is done in wool felt and hand stitched with embroidery floss. I also hand sewn on some beads to make it fancier. Then I added some ribbon underneath, the black was a velvet and the gold silk, with some tiny shiny gold ribbon on top. I added a bit of string to the back so that she could use it as an ornament.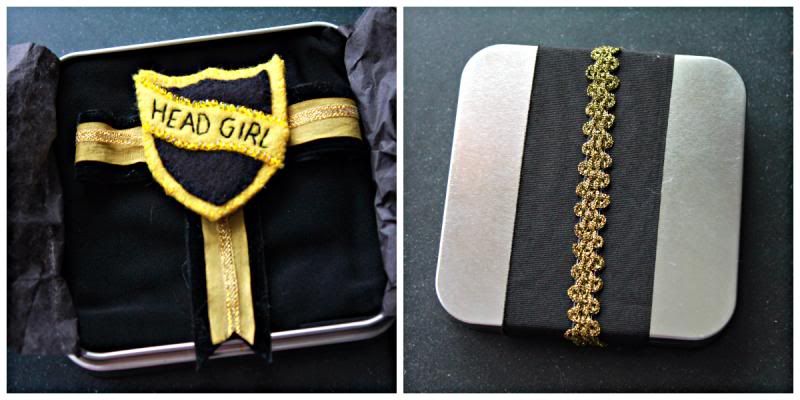 It was all packaged up in a tin I found laying around the house. I made a little bed inside the tin for her badge to lay and wrapped tissue paper around it all. A little strapping on the outside made it look oh so official. I also sent a letter of announcement from Hogwarts along, as well, though I didn't manage to take a picture of that.
Thanks for looking!