Omg, elliot_anne, blueberry is SO CUTE! Those curls!!! <3 I kept hoping that baby bean would get curls like her daddy but she got my fine, straight hair instead.
Ugh, sorry for the slow picture posting. I received an amazing package from elliot_anne. It is a christmas package from Mrs. Weasley! SQUEE! So flipping exciting! So, when i opned the box inside was an old makeup case which is serious awesomesauce. I love old luggage and boxes!!! Inside was a whole lot of fun!
So inside was a note from Molly Weasley wishing baby bean and I a merry christmas. There were a few wrapped presents and a hufflepuff scarf that Mrs. Weasley said I accidentally left at her house.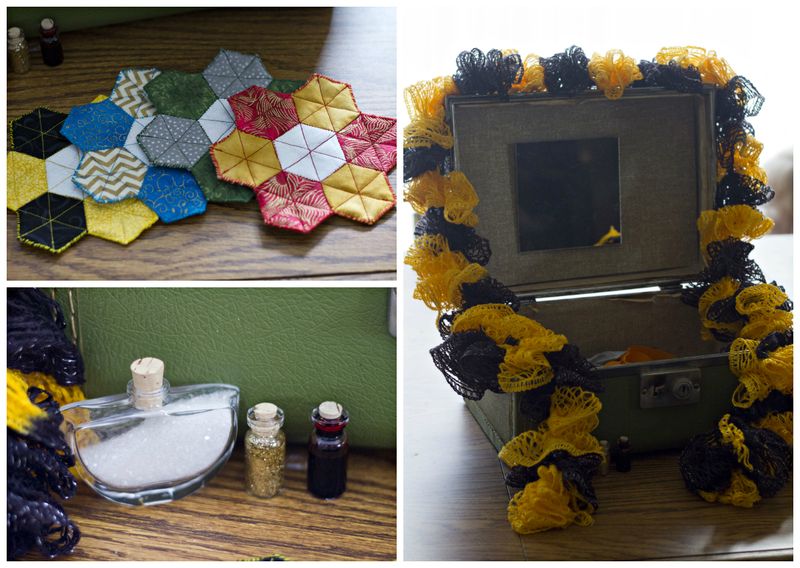 Inside the wrapped presents were a set of 4 hexie coasters in the house colors as well as some potions.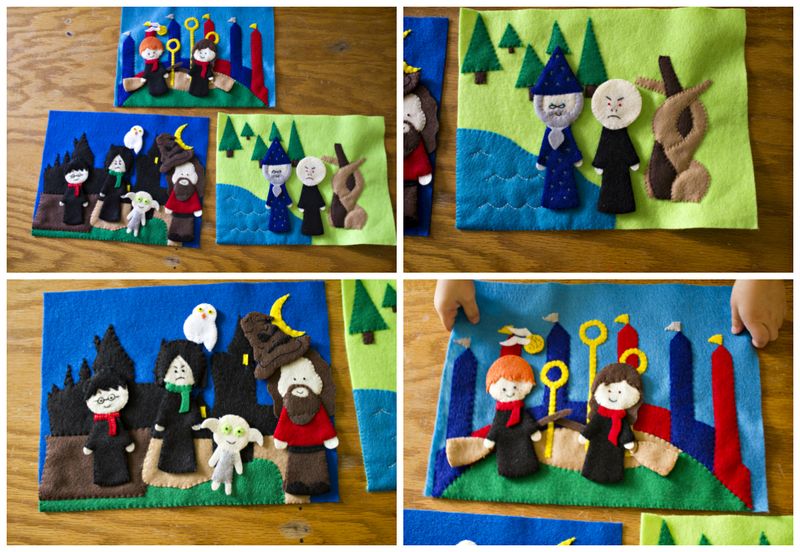 Inside another of the 2 wrapped packages were gifts for baby bean. Felt scenes with felt HP charactes!!! So cute!!!! They all so cute!! Brie loved, them too!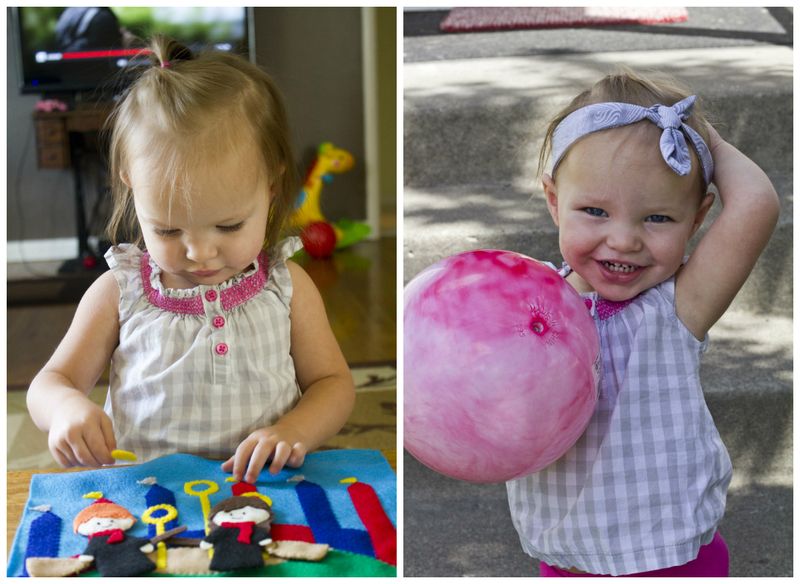 She also sent some mother/daughter matching headbands! They fit great!
Thanks for the awesome package!