Hi there! I participated in the Altered Spool swap. My fabulous partner was
Mistress Jennie
! She is a lover of theater, costumes, and moons. With that all in mind, I crafted up this little spooly:
The spool itself is wooden and from my great grandma's collection. I first painted the spool light blue and rubbed on some gold Rub 'N Buff to the edges. I applied a ring of scrapbooking paper to the top, wrote "twinkle twinkle", and drilled in some holes for the banner to secure into. I made the middle of the spool sparkly, wrapped some vintage lace (also from my great grandma's collection), tied some gold embroidery floss around it and added some tiny metallic sequin stars.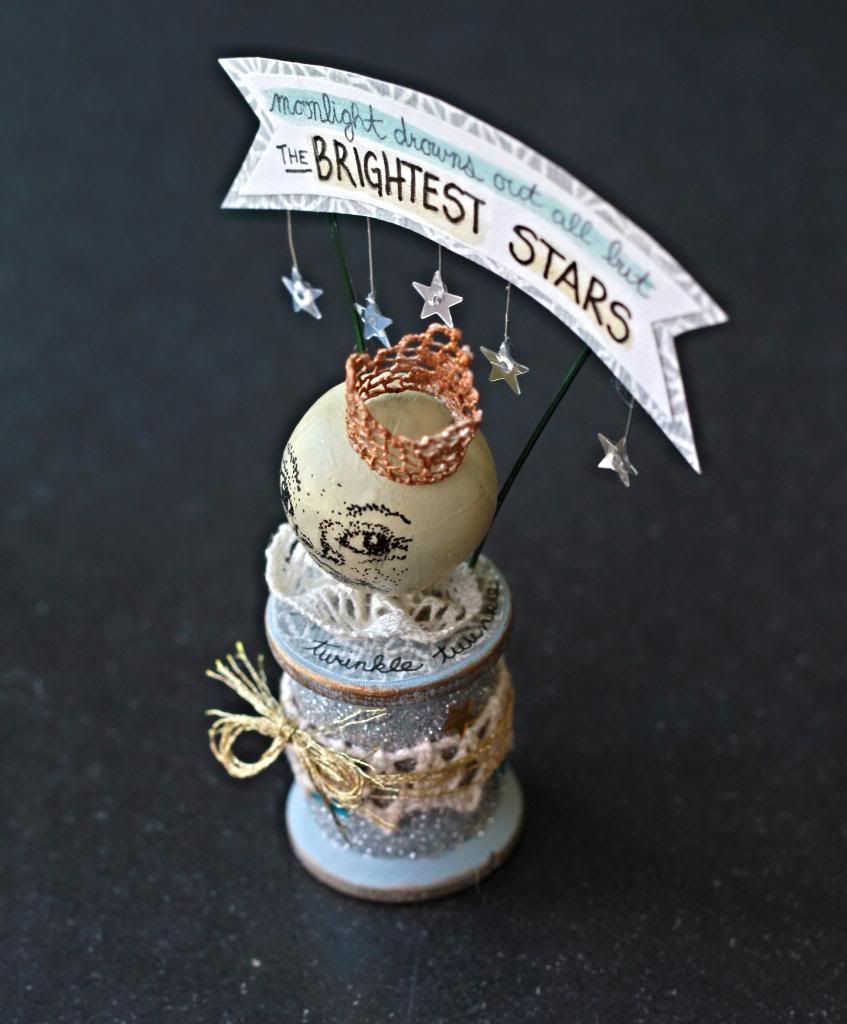 The moon is made from polymer clay that I painted after baking, and then drew on a face via tiny pen dots. I used more vintage lace for the collar and crown, which I felt gave the little moon a theatrical quality. The lace for the crown I mod podged and shaped around a paintbrush to get the shape I wanted. Afterwards I painted it with gold acrylic paint.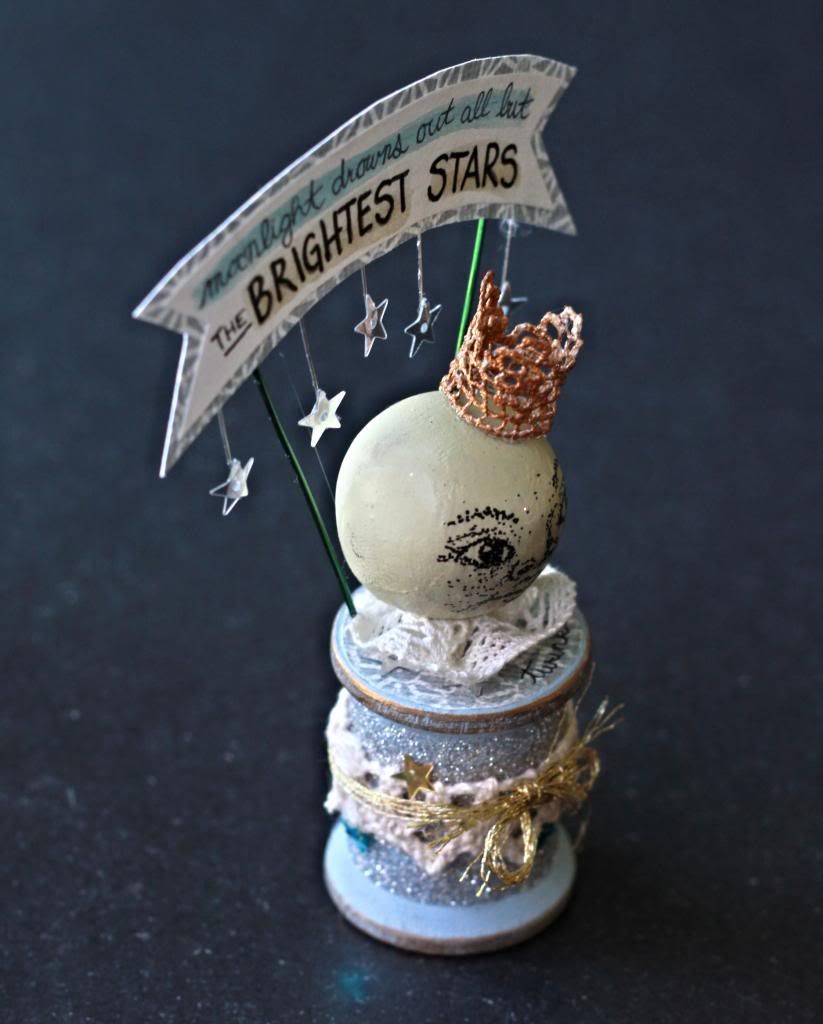 The banner has a background of scrapbooking paper with a white piece on top and then my own writing for the words. I added a little bit of metallic watercolors over the top of the words. Dangling from the banner on wire are tiny sequin stars.
Thanks for looking!